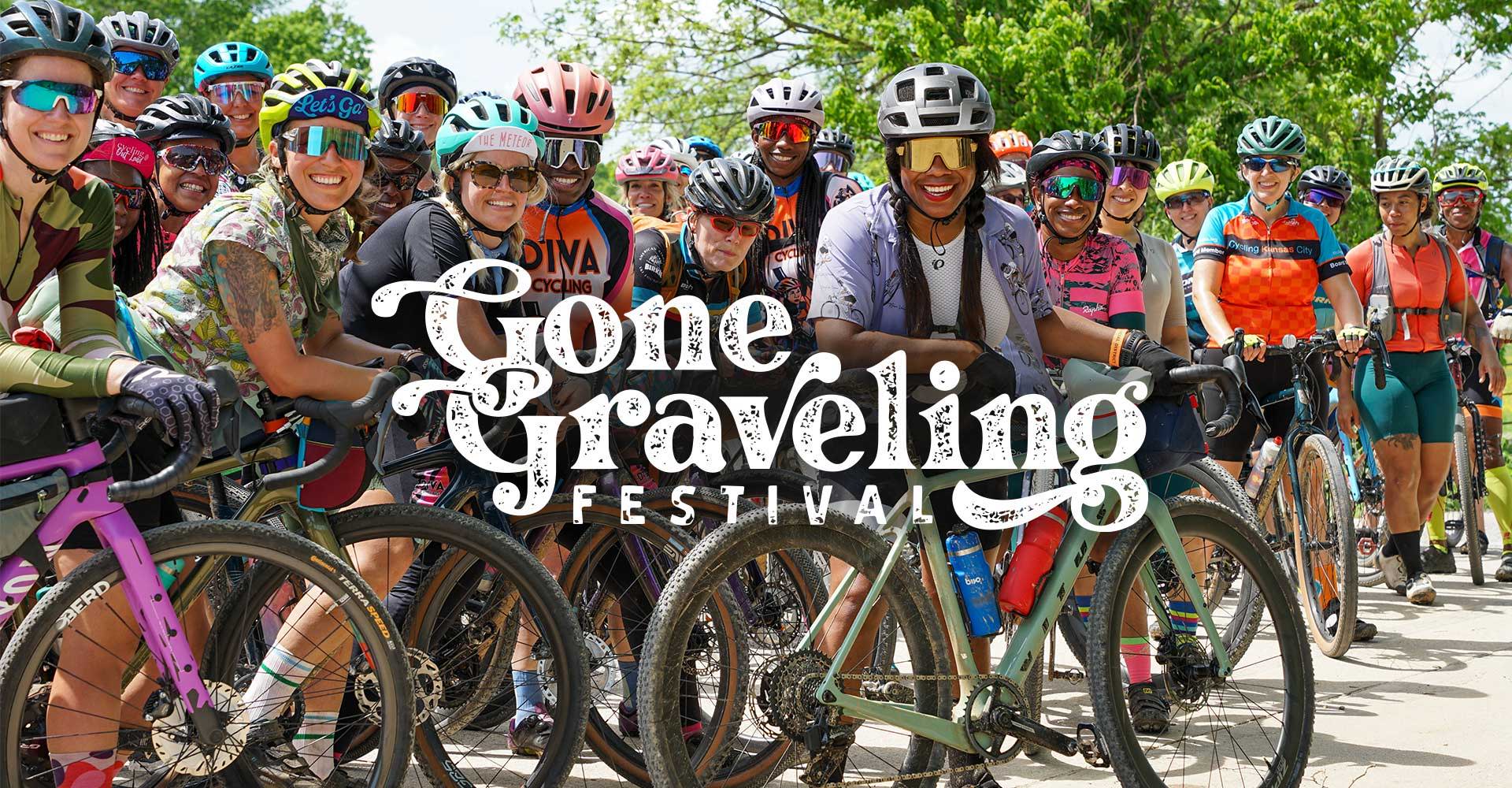 The Gone Graveling Festival is a fun and safe space for anyone who identifies as female to connect with other amazing women. As an added bonus, it happens in Bentonville, one of the best bike towns in the country. Over the course of three days in May, this inclusive festival hosts educational clinics, group rides, and community gatherings. Gone Graveling is special; in addition to its numerous clinics and group rides, it gives attendees the opportunity to meet, share a meal, and socialize with a diverse group of women from every part of the globe who have one thing in common: a love for gravel.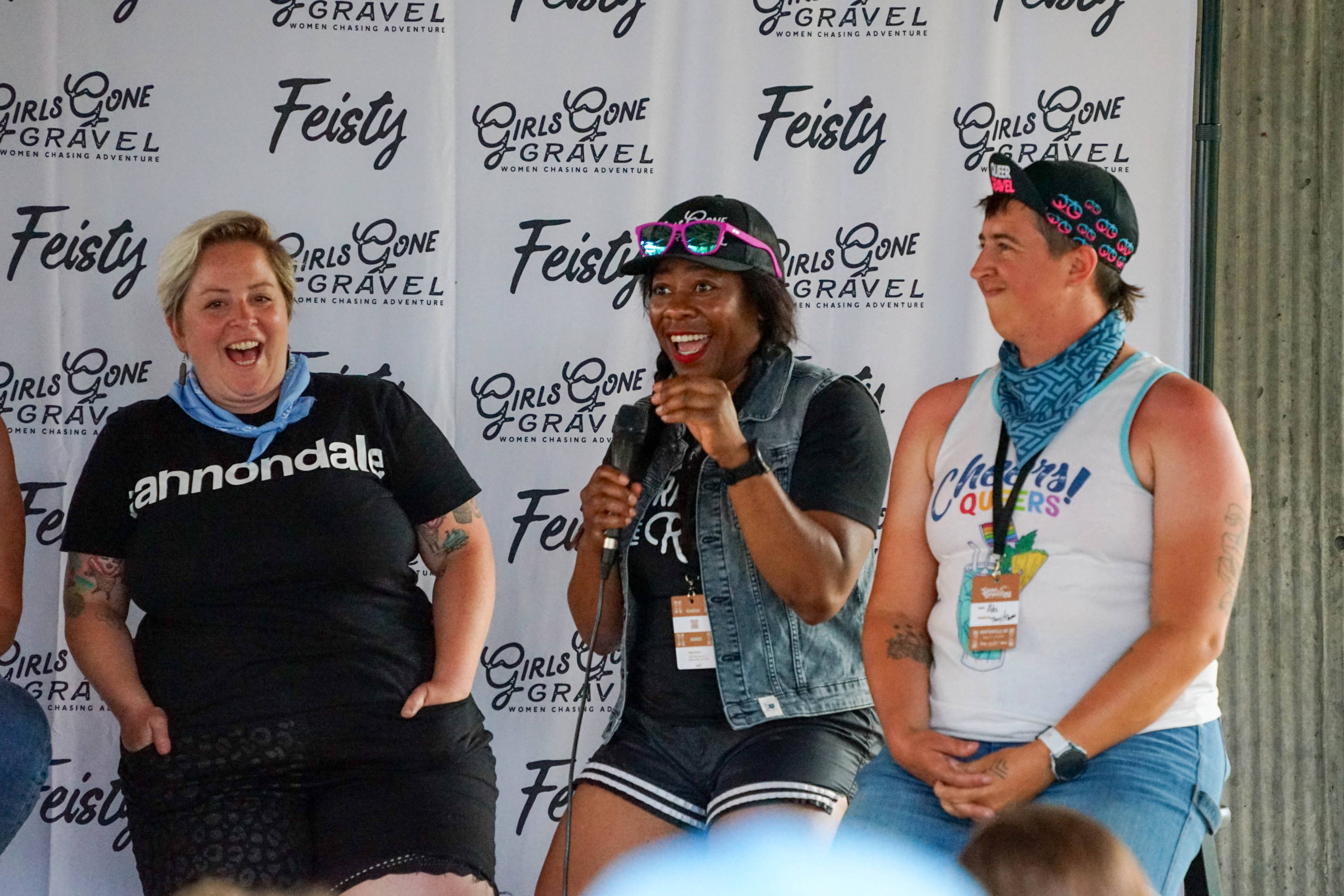 Brooke Goudy speaks on how to facilitate inclusive spaces during the opening party keynote with panelists Marley Blonsky (left) and Abi Robbins (right). 
Vitus athlete Brooke Goudy had the honor of kicking things off with a panel discussion, followed by a fun and informative bikepacking clinic on day two, and then led a jubilant group ride on the final day. Brooke is the founder of Rowdy Goudy, an organization committed to getting more women of color on bikes. In her own words, "Gone Graveling is such an amazing opportunity to connect in a women-centered space and experience the joy of riding together. Thanks to events like this and organizations like Rowdy Goudy, we're making big changes in the culture of cycling. The future looks bright!"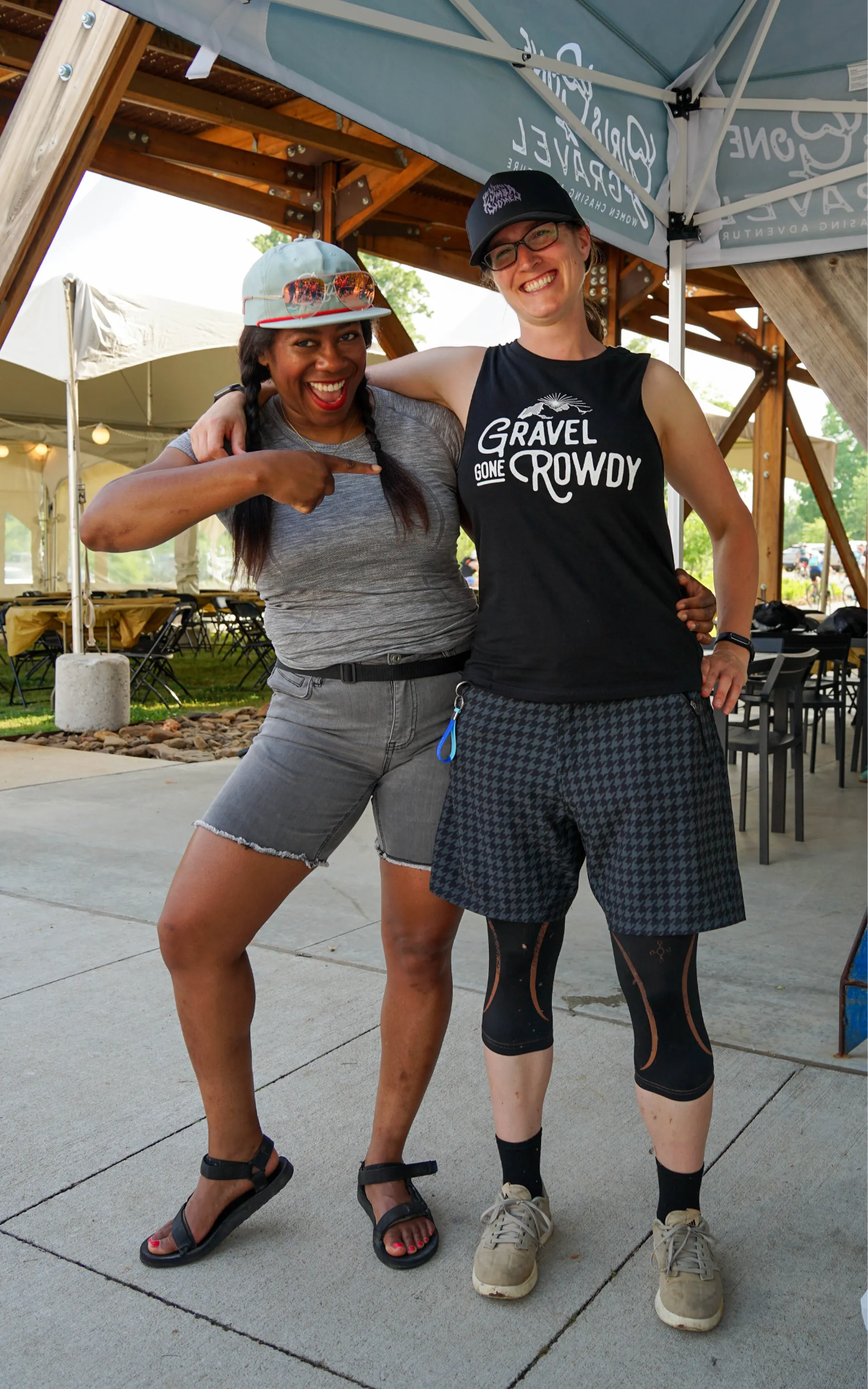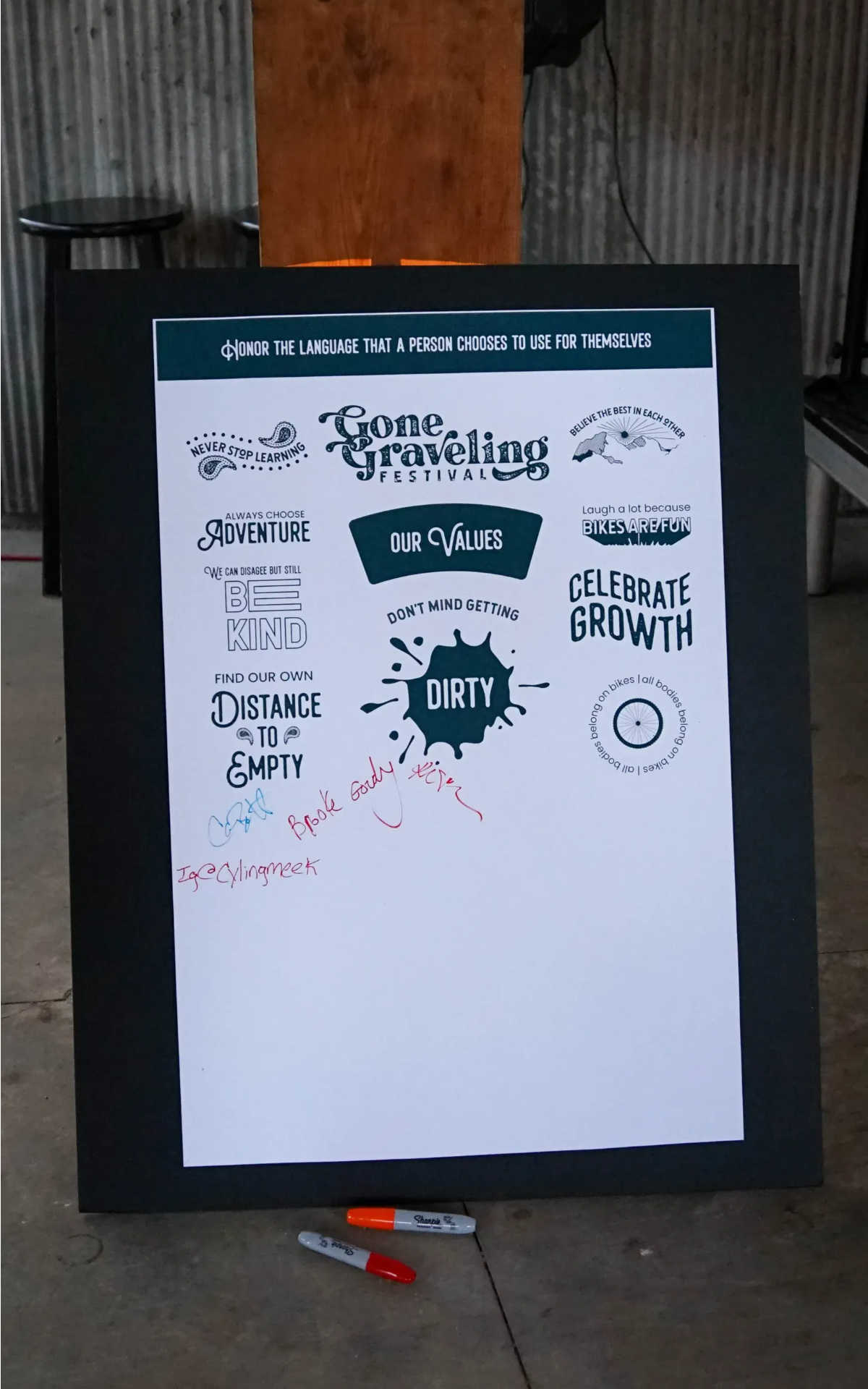 Sales from Brooke's custom festival t-shirt benefitted Rowdy Goudy, her organization committed to getting more women of color on bikes.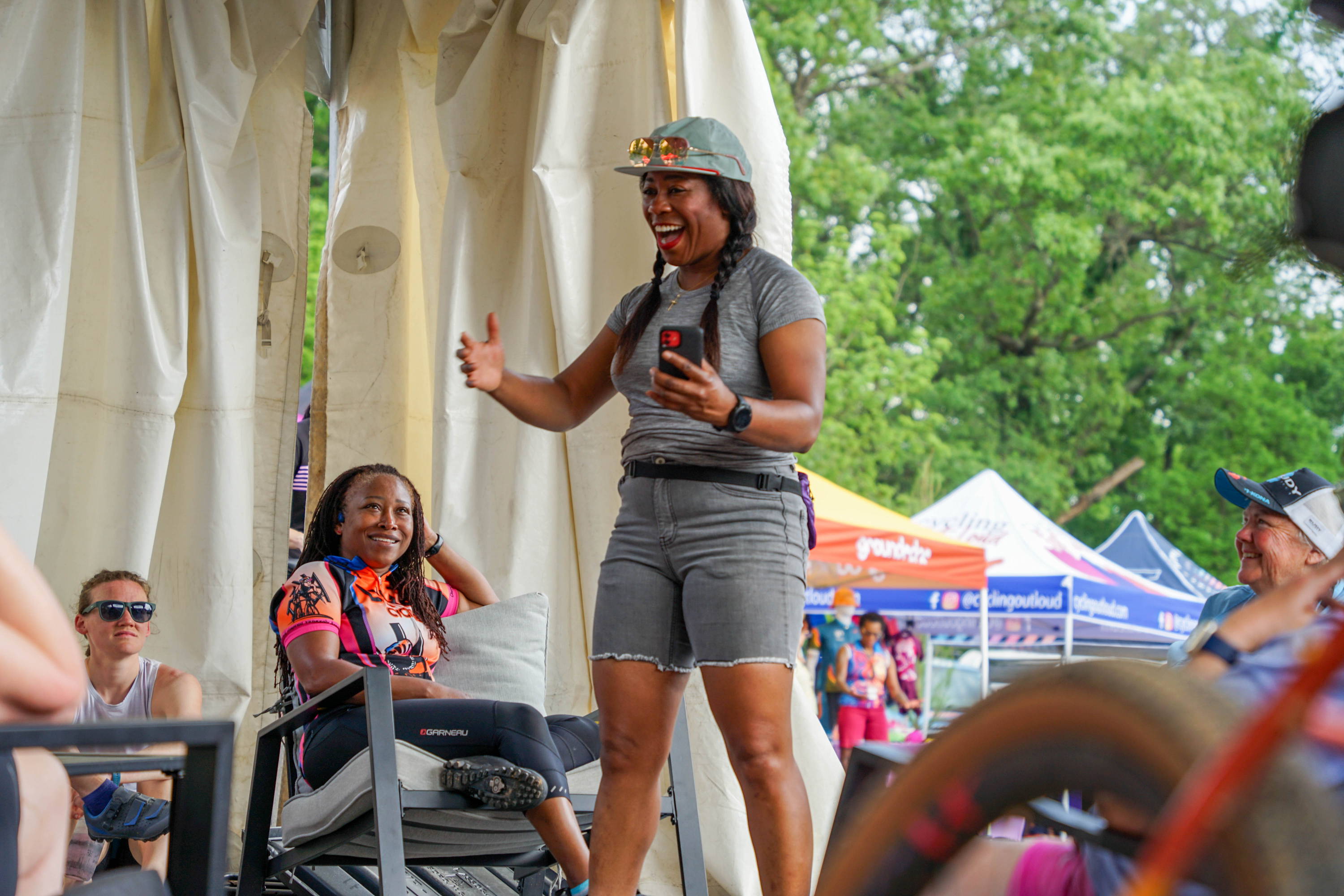 Brooke educates and entertains the crowd with stories from her adventures during the Bikepacking 101 workshop. 
Vitus was thrilled to support the event with the Rowdies Grant, which provides seven full–ride scholarships, plus $400 travel vouchers, with the intent to increase accessibility to this event for all types of women.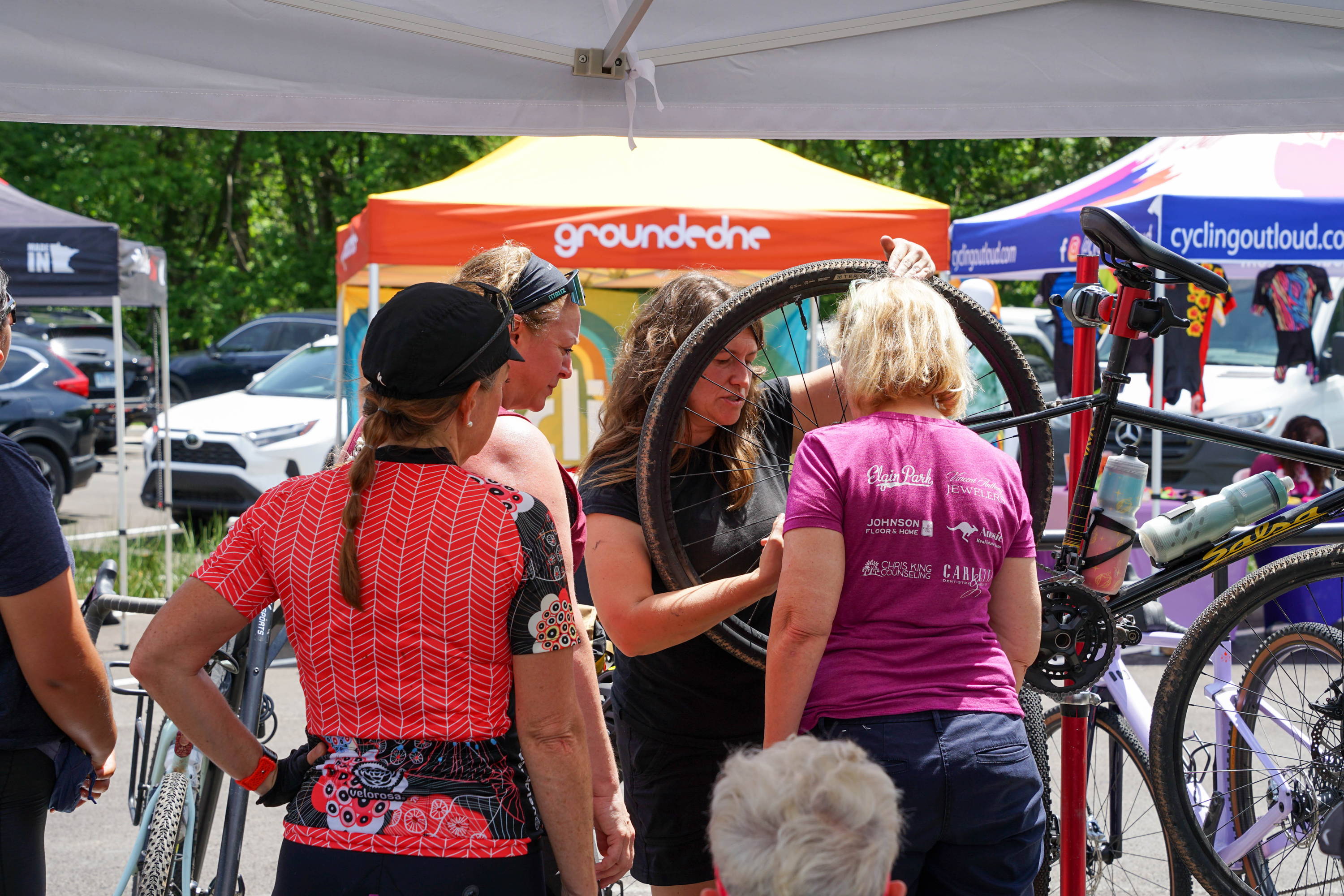 Casey Wytaske, a certified bike mechanic and MTB coach, guides participants through Basic Bike Maintenance.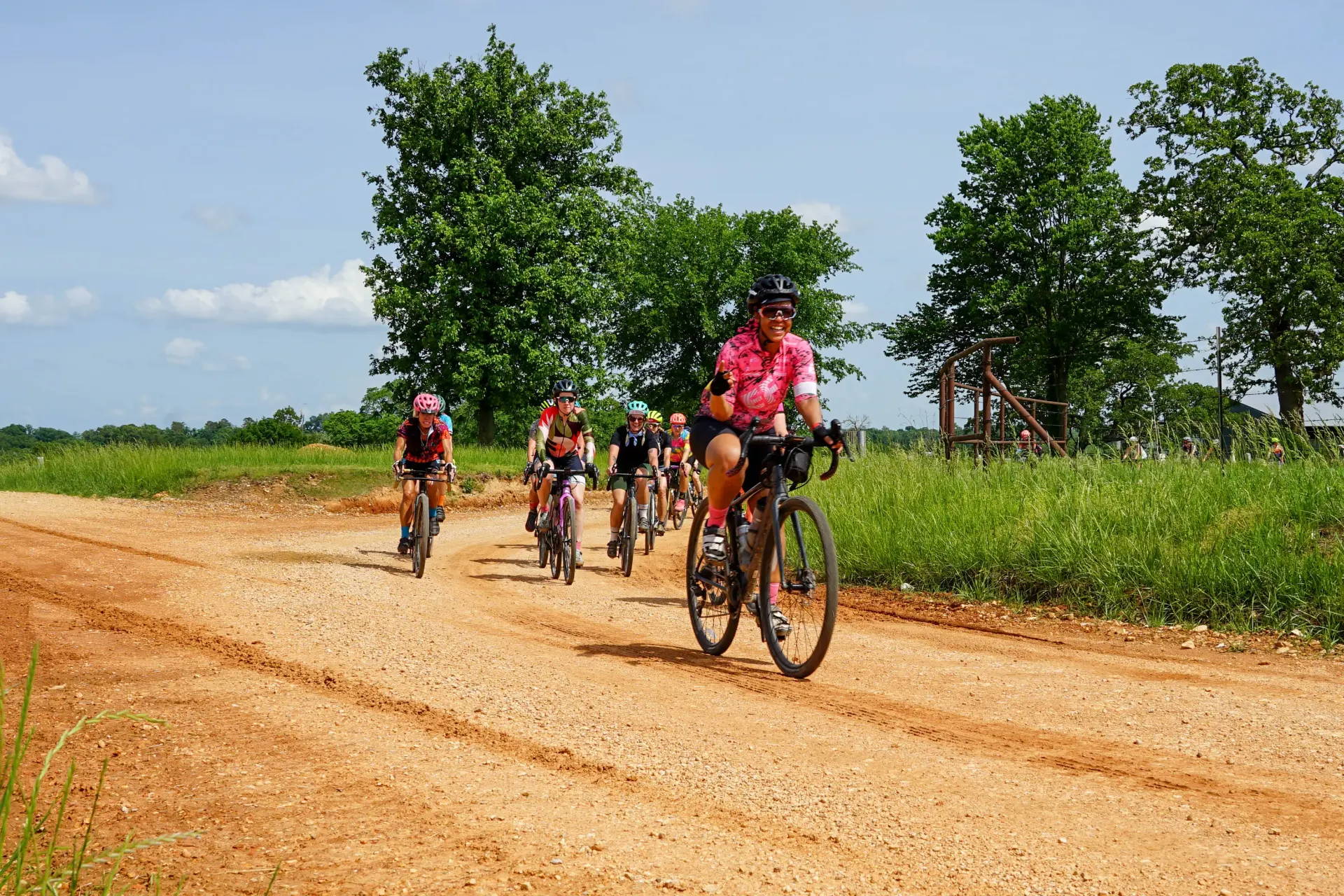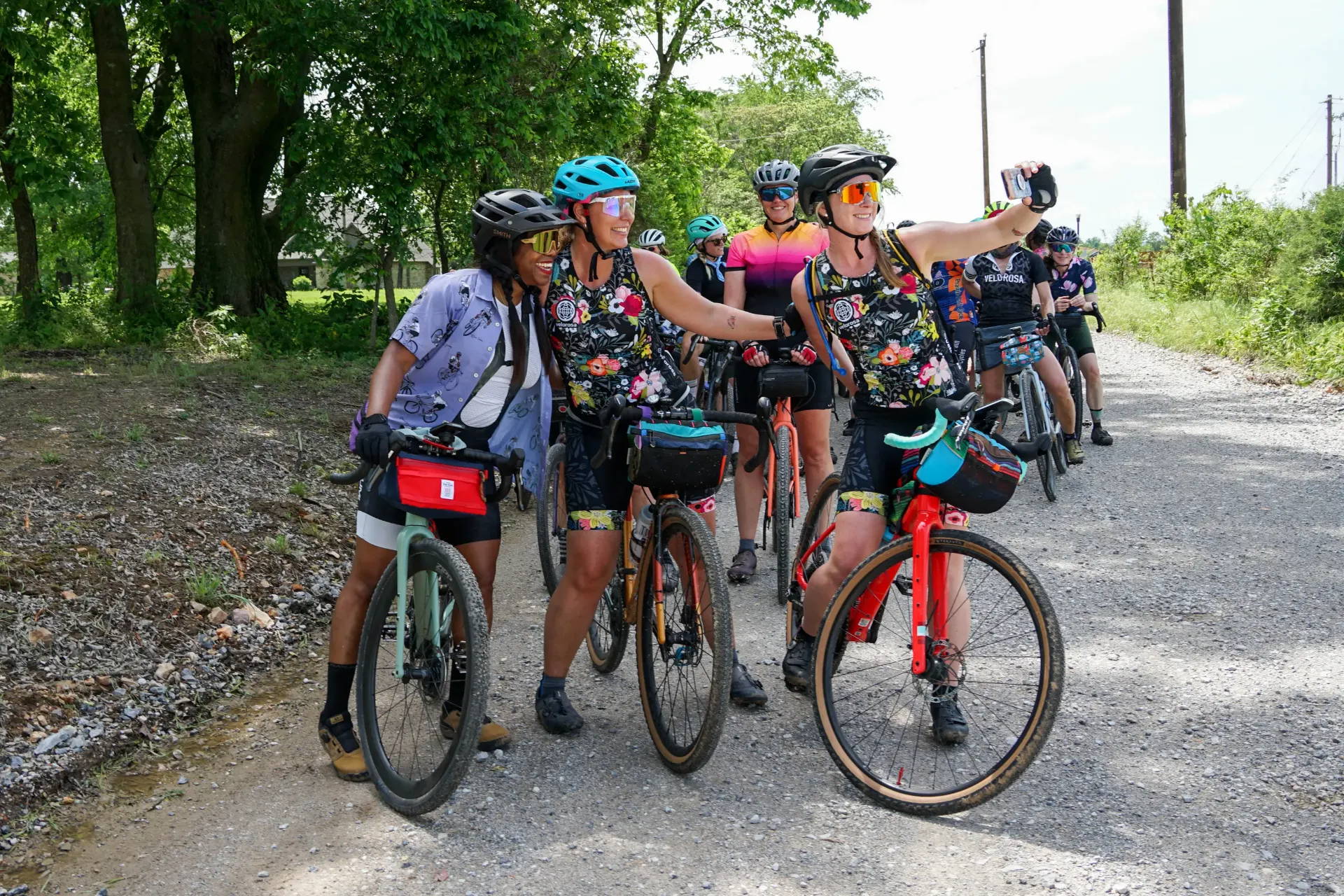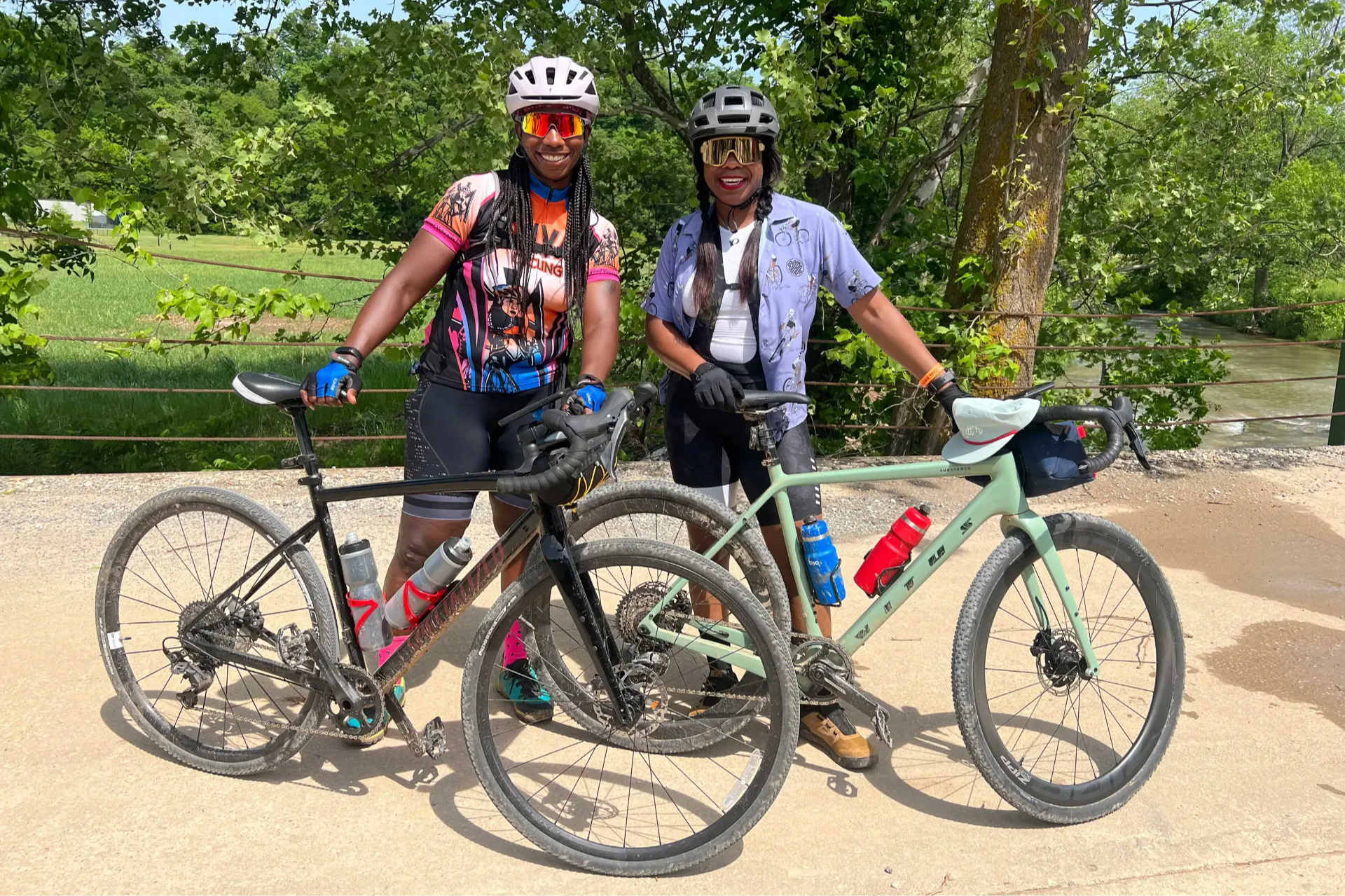 Everyone enjoyed Bentonville's incredible gravel roads during the Rowdy Goudy ride.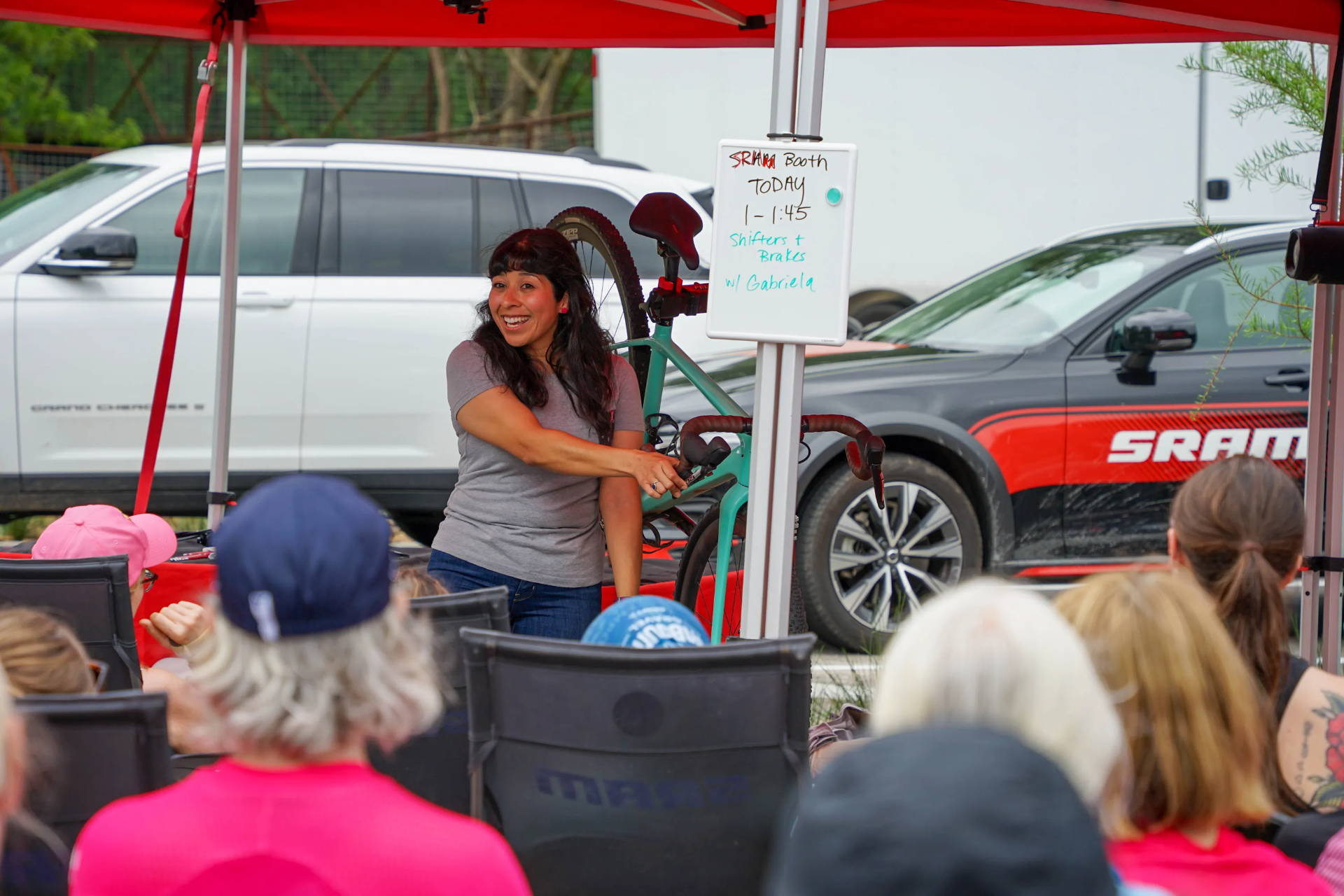 All you need to know about shifters & brakes workshop with Gabriella Ruiz. 
Vitus Creative Director Lynda Maldonado participated in Gone Graveling and had this to say about the festival: "Participating in the Gone Graveling Festival was a poignant reminder of why I love cycling. Bikes offer freedom of mind and body that is empowering and life changing. But beyond the tangible nature of the bike itself, it's the humans that choose to ride that keep me coming back for more. I've met so many incredible people because of the bike, many of whom I would not normally interact with. The bike has a way of bringing us together, sparking conversation, letting us get to know each other on common ground. I love that. So here's to Gone Graveling! May this event continue to thrive in its ability to let us see our humanity though our diversity."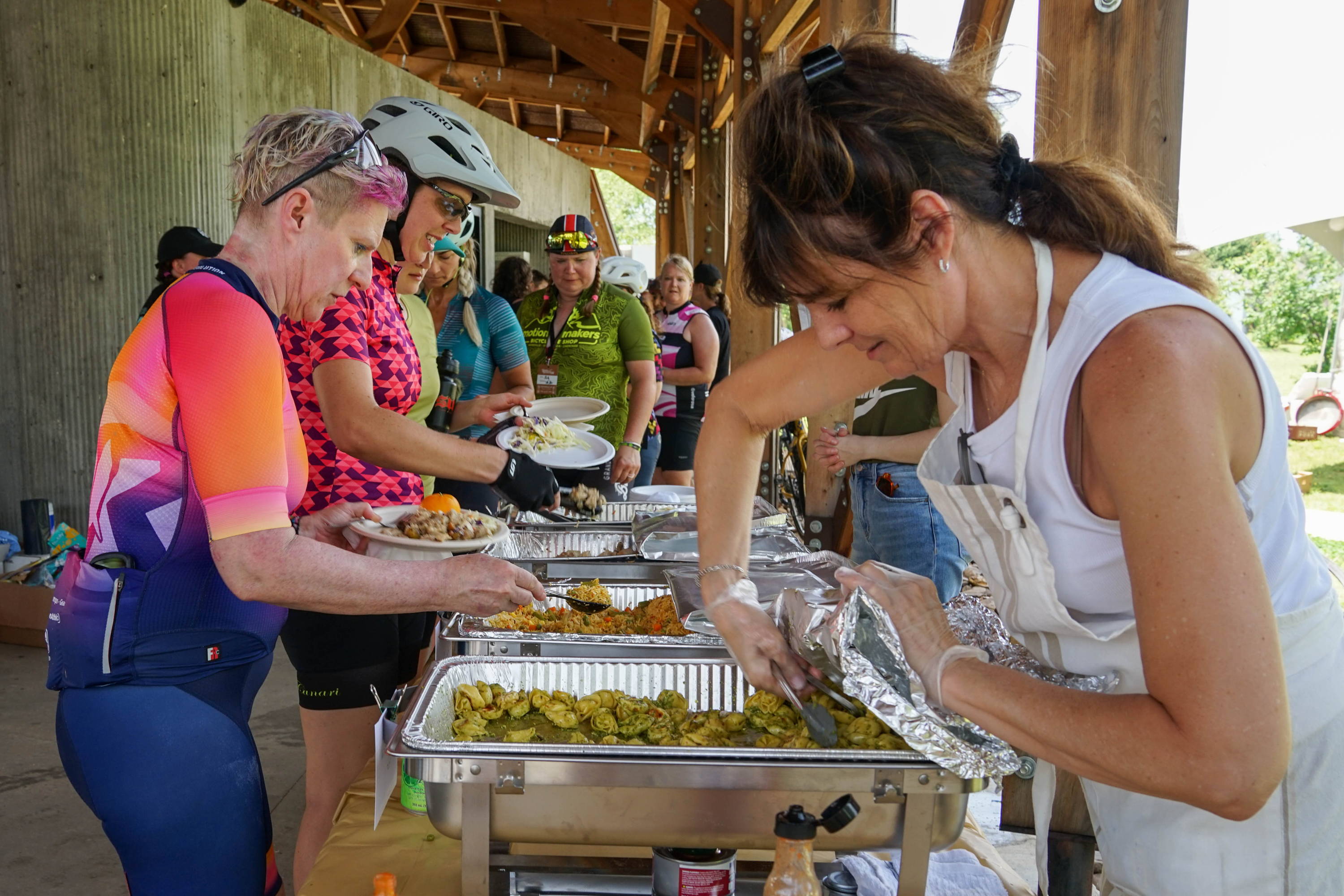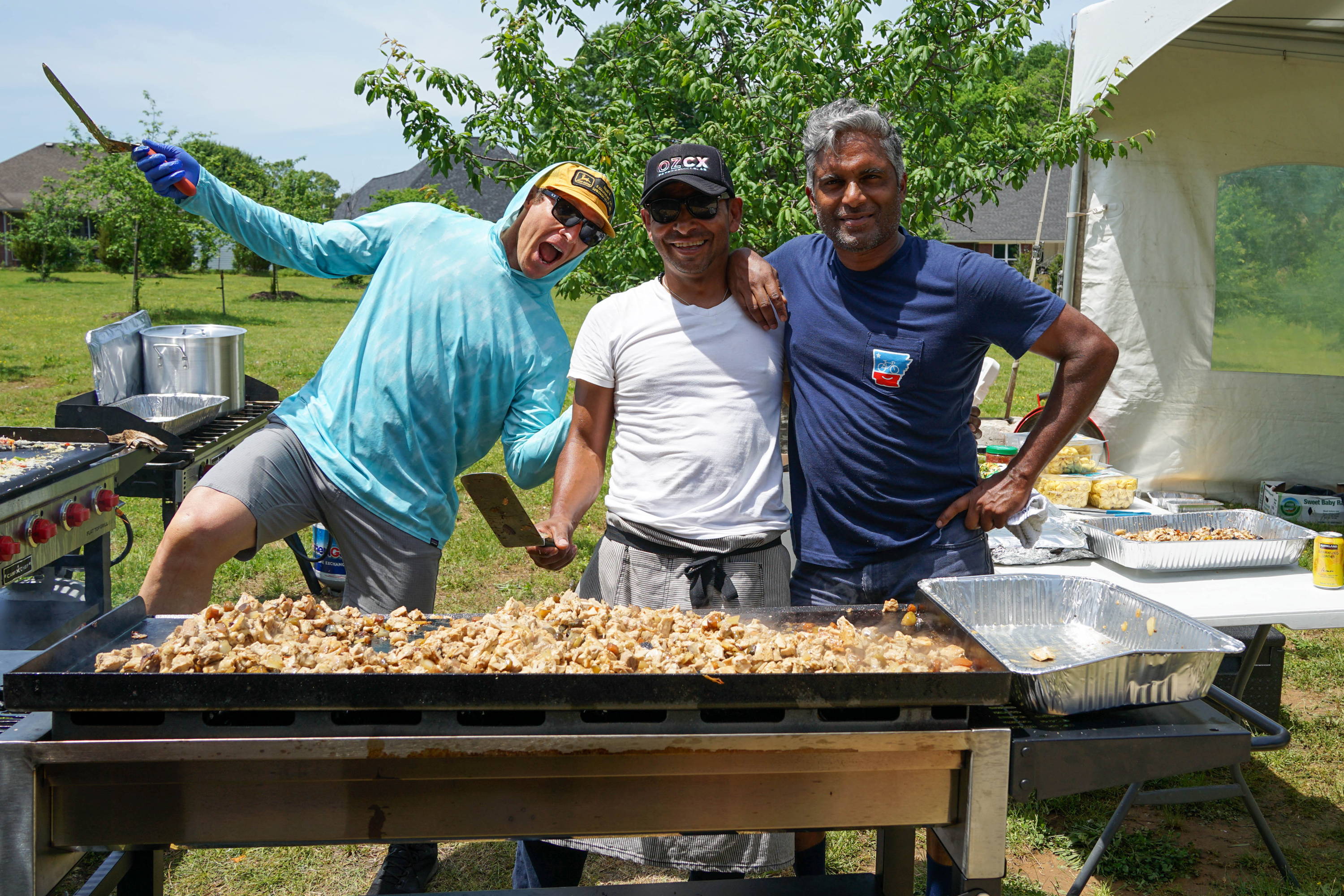 Delicious, healthy food was provided by Festival Chef Biju Thomas, co-author of the Feed Zone cookbook.
It was an honor for us to join the Gone Graveling Festival and we're already looking forward to next year! If you're a rider who identifies as a woman (including cis, trans, non-binary, or any female-identifying person), check it out – hopefully we'll see you next time!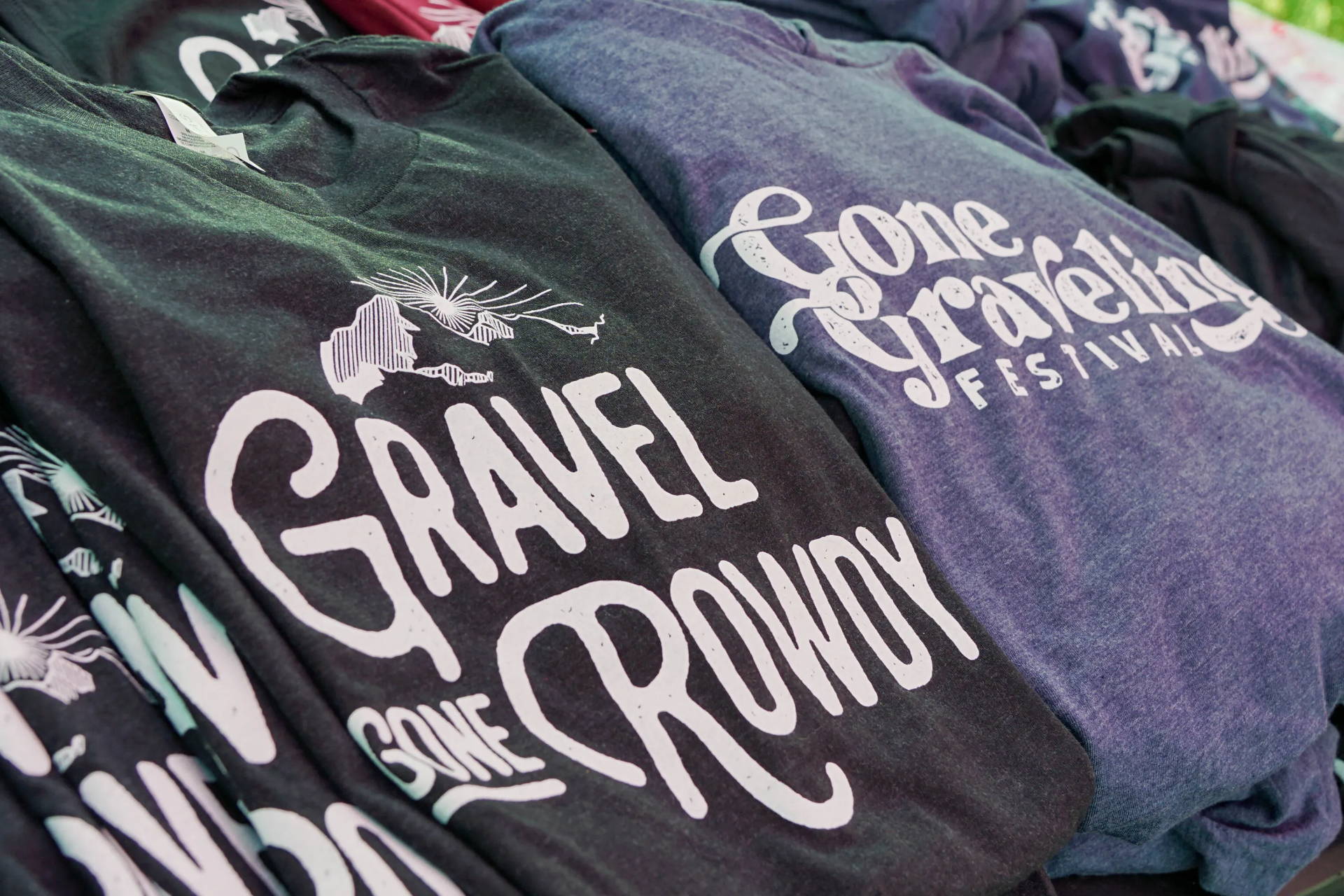 Super cool t-shirts, hoodies, and bandanas were all the rage.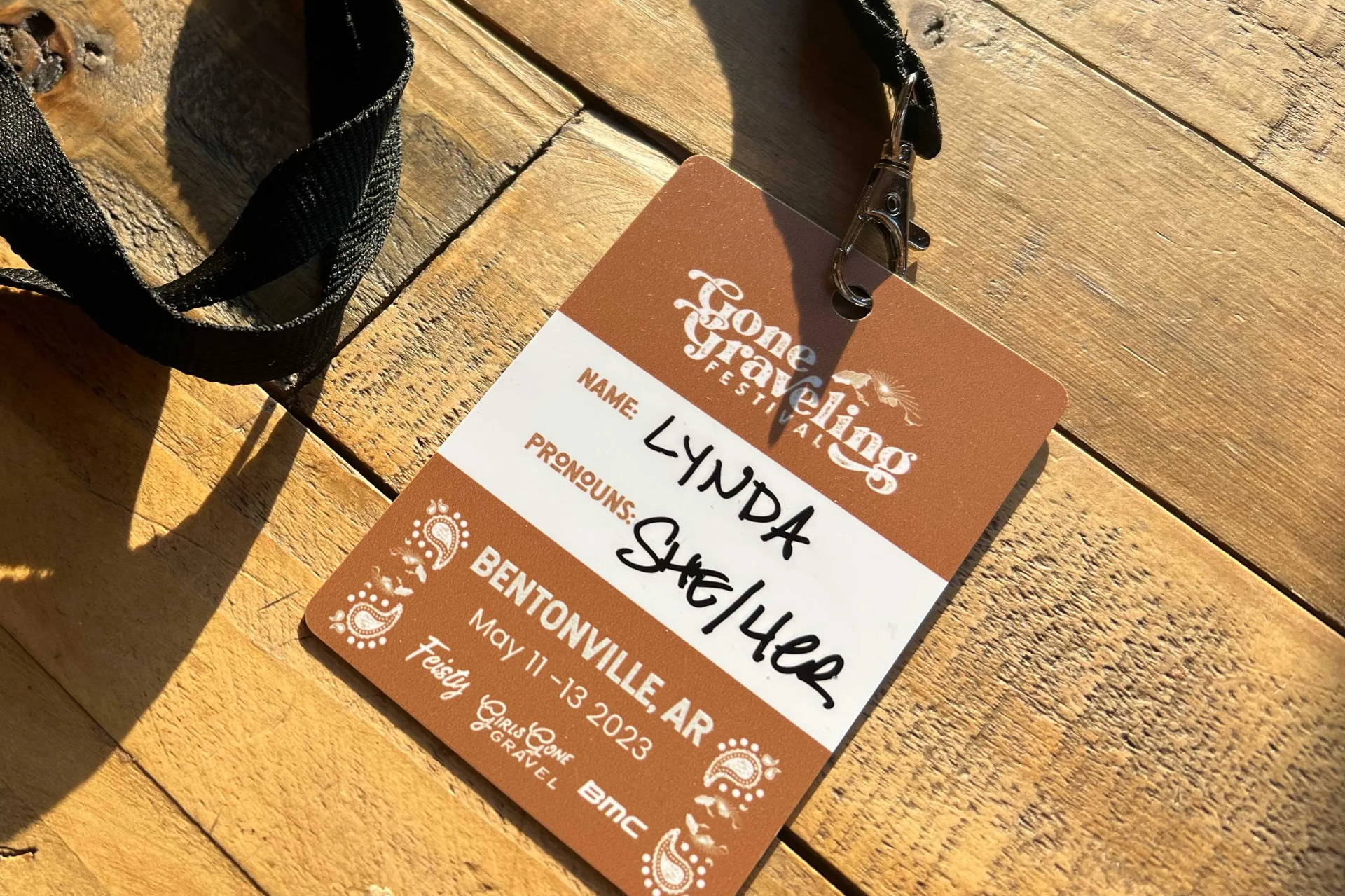 ---
---