Bike Check: Kyle Strait's Custom Vitus Escarpe Slalom Build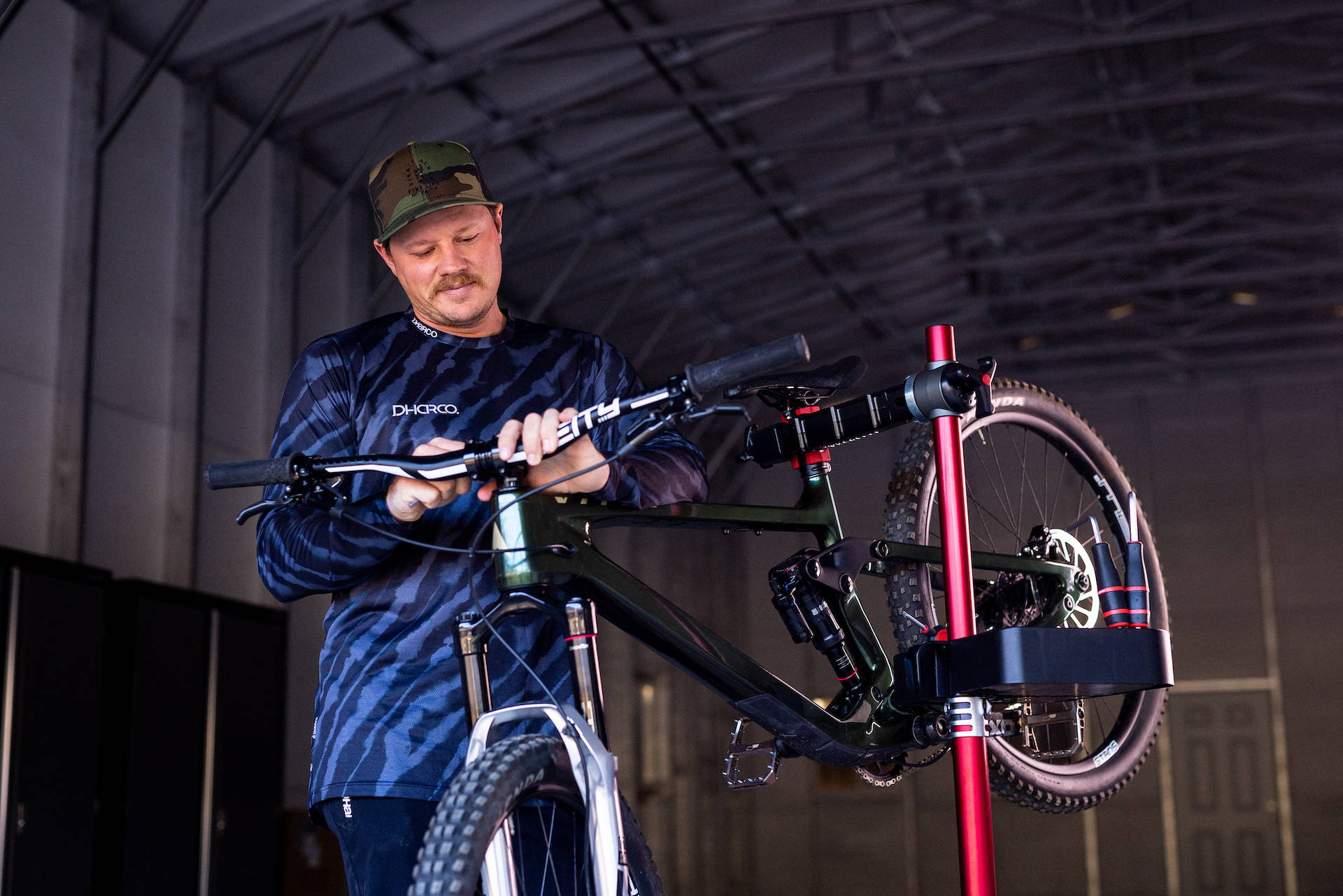 Kyle Strait's success as one of the world's premier gravity athletes hasn't come by chance. With a career spanning over two decades, including two Red Bull Rampage wins and podiums in slopestyle, dual slalom, dirt jump, speed and style, enduro, and downhill, Strait has figured out what works and what doesn't when it comes to finding top speed on dirt. The SoCal-based rider is keenly aware of the impact bike setup can have on the results sheet. We have been working closely with Kyle to craft a ripping slalom race bike.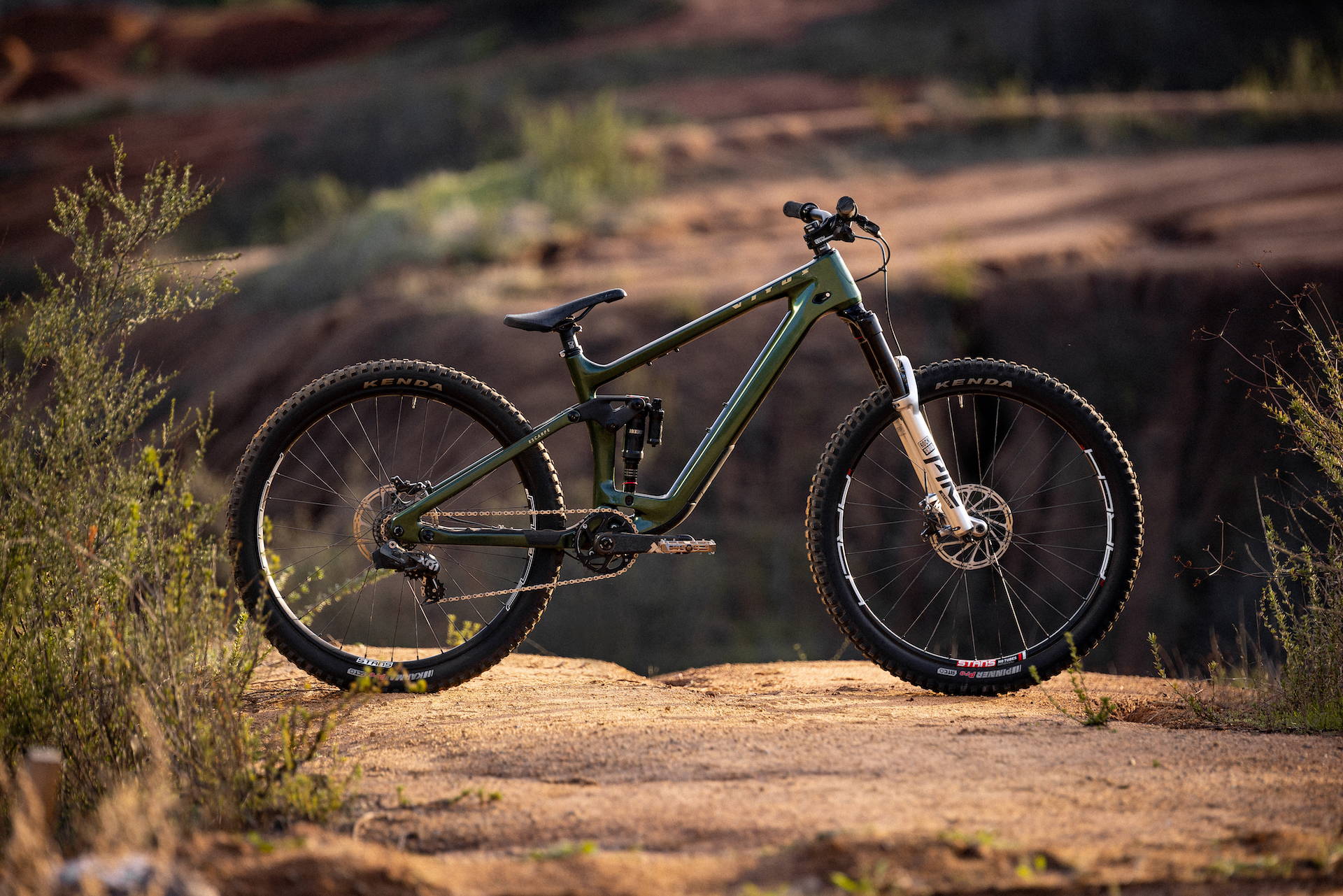 It all starts with our playful trail bike, the Vitus Escarpe 27, in Racing Green. Strait opted for the size medium frame and set the adjustable flip chip in the low setting for a lower bottom bracket, with an angle headset installed to steepen the head angle by 1 degree. This results in a mega-low setting which allows Strait to push into turns at tearjerking speeds.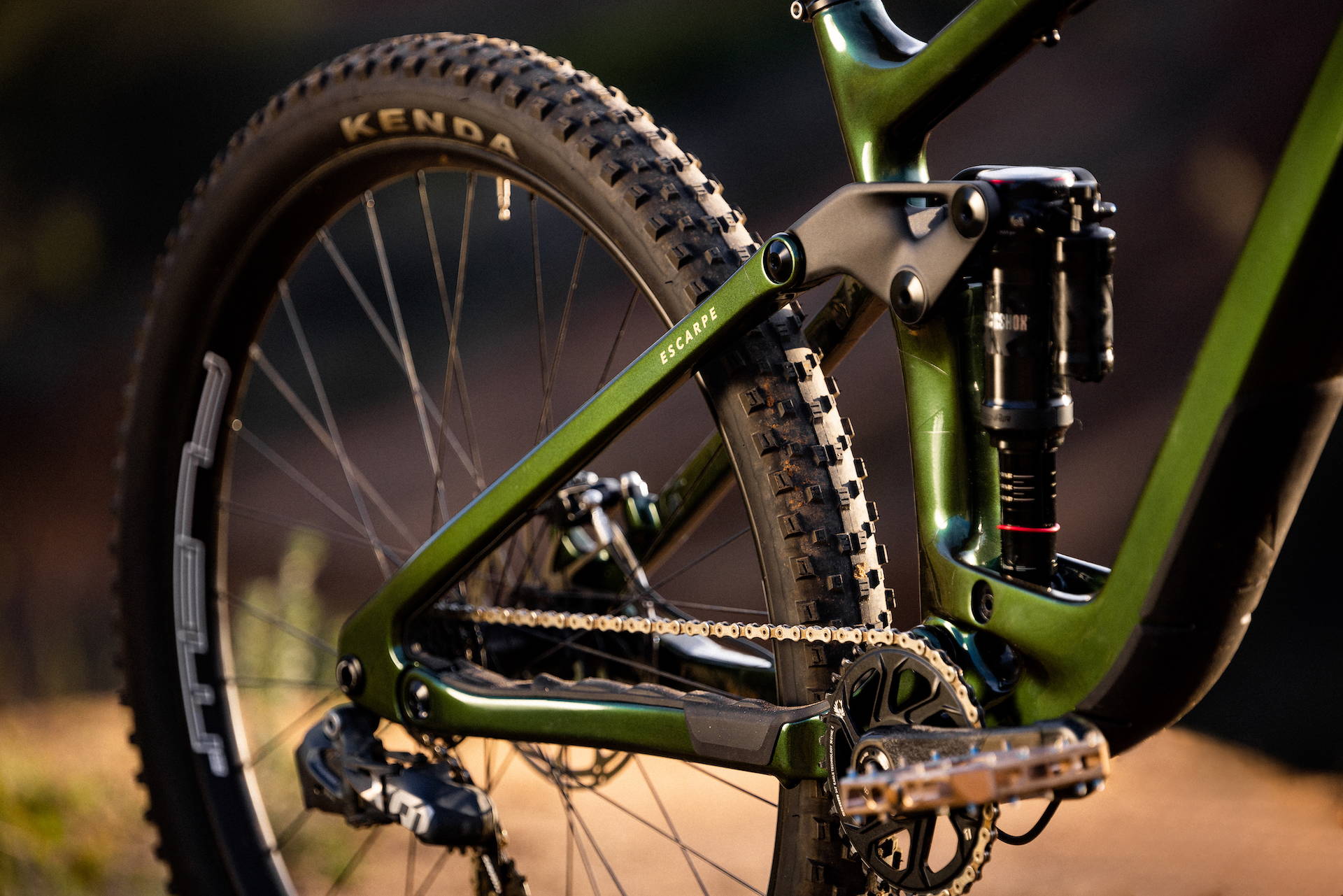 The standard carbon rear of the Escarpe is designed for on-trail compliance, but a pure slalom bike needs to maximize stiffness. We're fabricating Kyle a custom aluminum rear end for the bike, making it super-stiff with short 420mm chainstays that'll allow Strait to snap through the deep corners at Strait Acres, his private training and testing ground in Alpine, California. The custom rear is still in the works, so Kyle will be running the stock carbon rear until the aluminum mod arrives.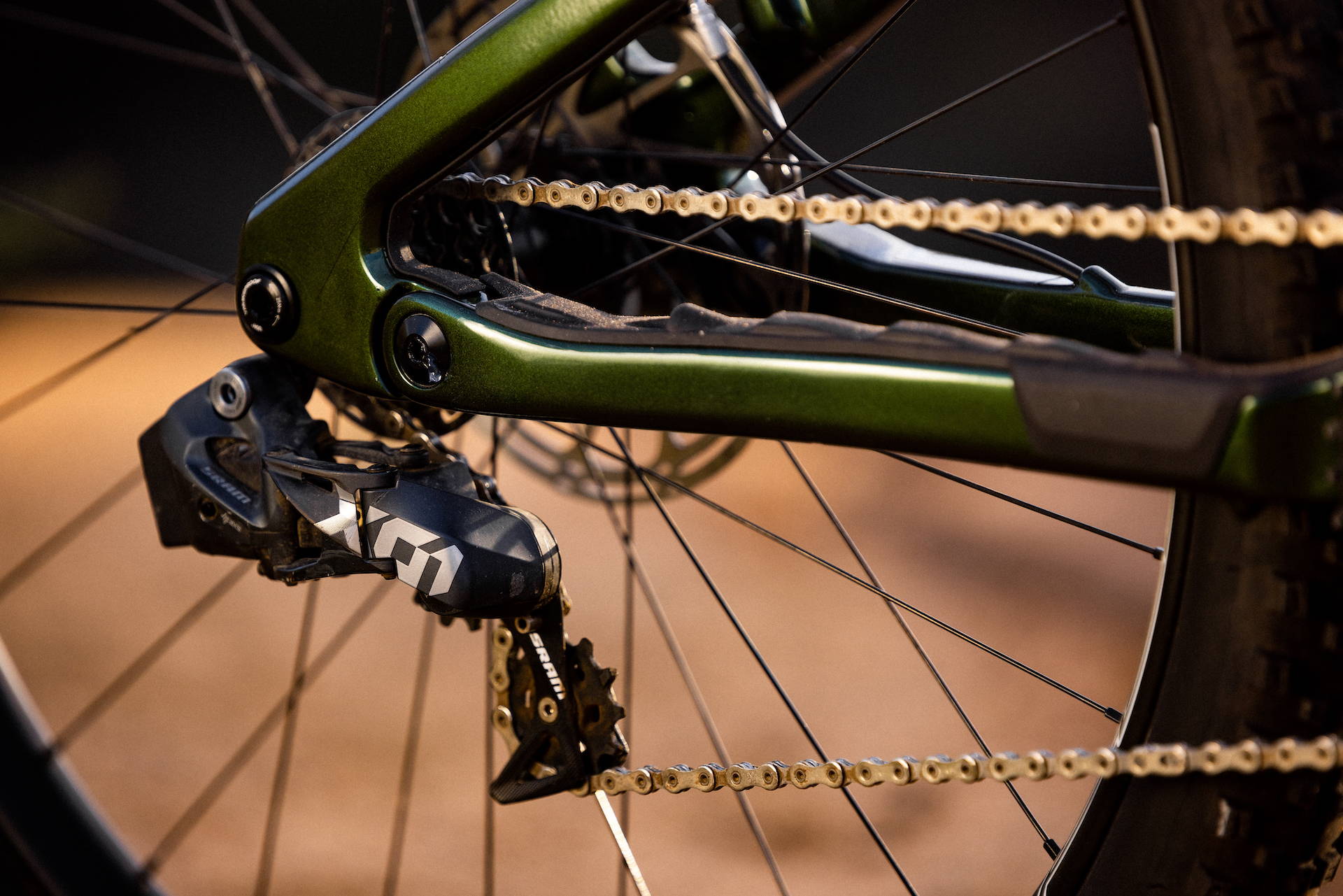 The SRAM X01 AXS derailleur is garage-modified with a short cage for a 7-speed drivetrain. Kyle enjoys the precise shifting of wireless – when every fraction of a second counts, quick shifting is crucial.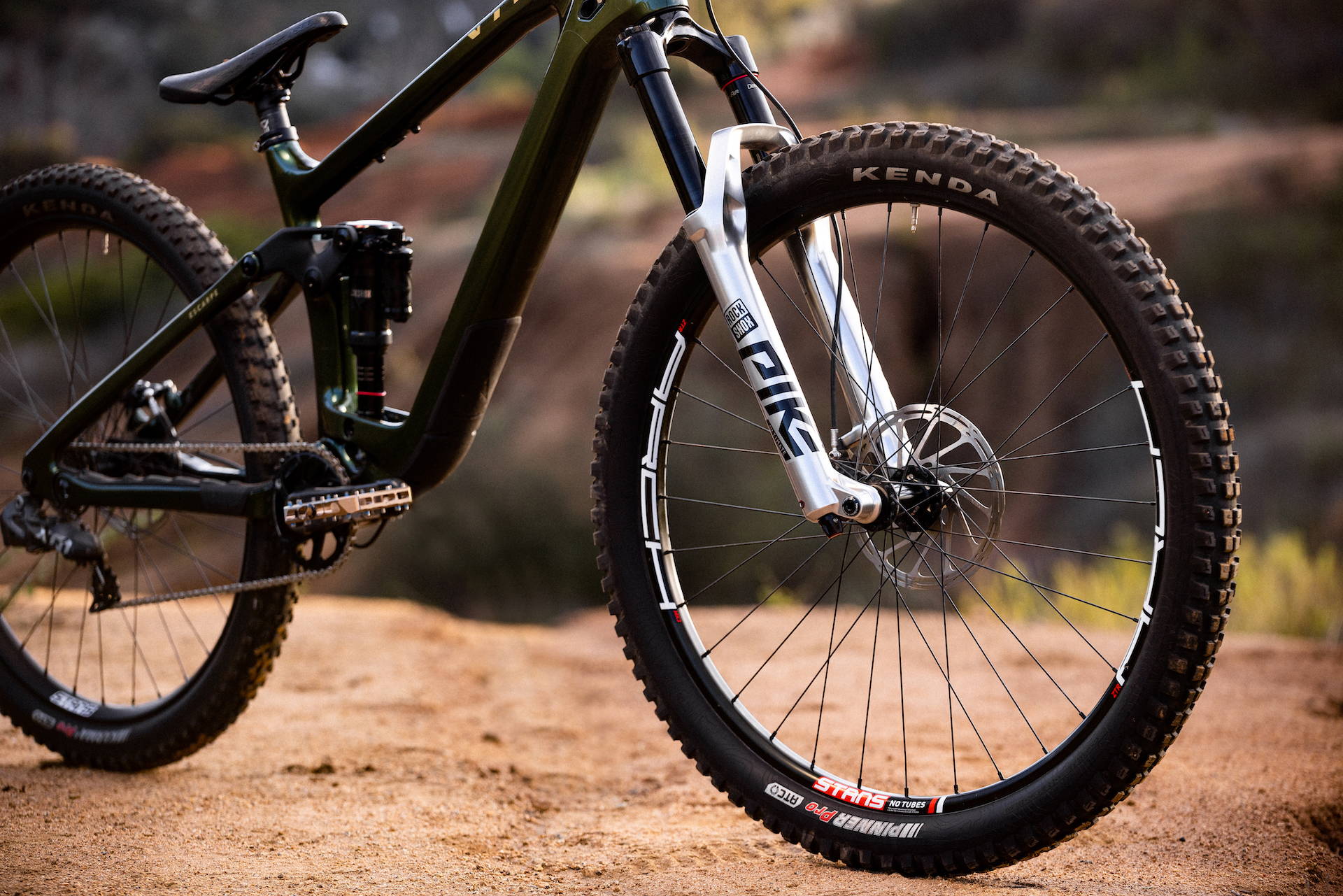 Kyle chose a Stan's NoTubes Arch MK4 rim for slalom because the thinner 28.4mm internal diameter of the front rim creates a rounder front tire profile for better steering stability. The rear rim, a Stans NoTubes Flow CB7 with a wider internal diameter of 29mm, gives the rear tire a squarer profile for better grip. The suspension travel has been limited to 140mm front and 121mm rear – made possible with a shorter stroke shock – resulting in a quick-handling, responsive and poppy ride.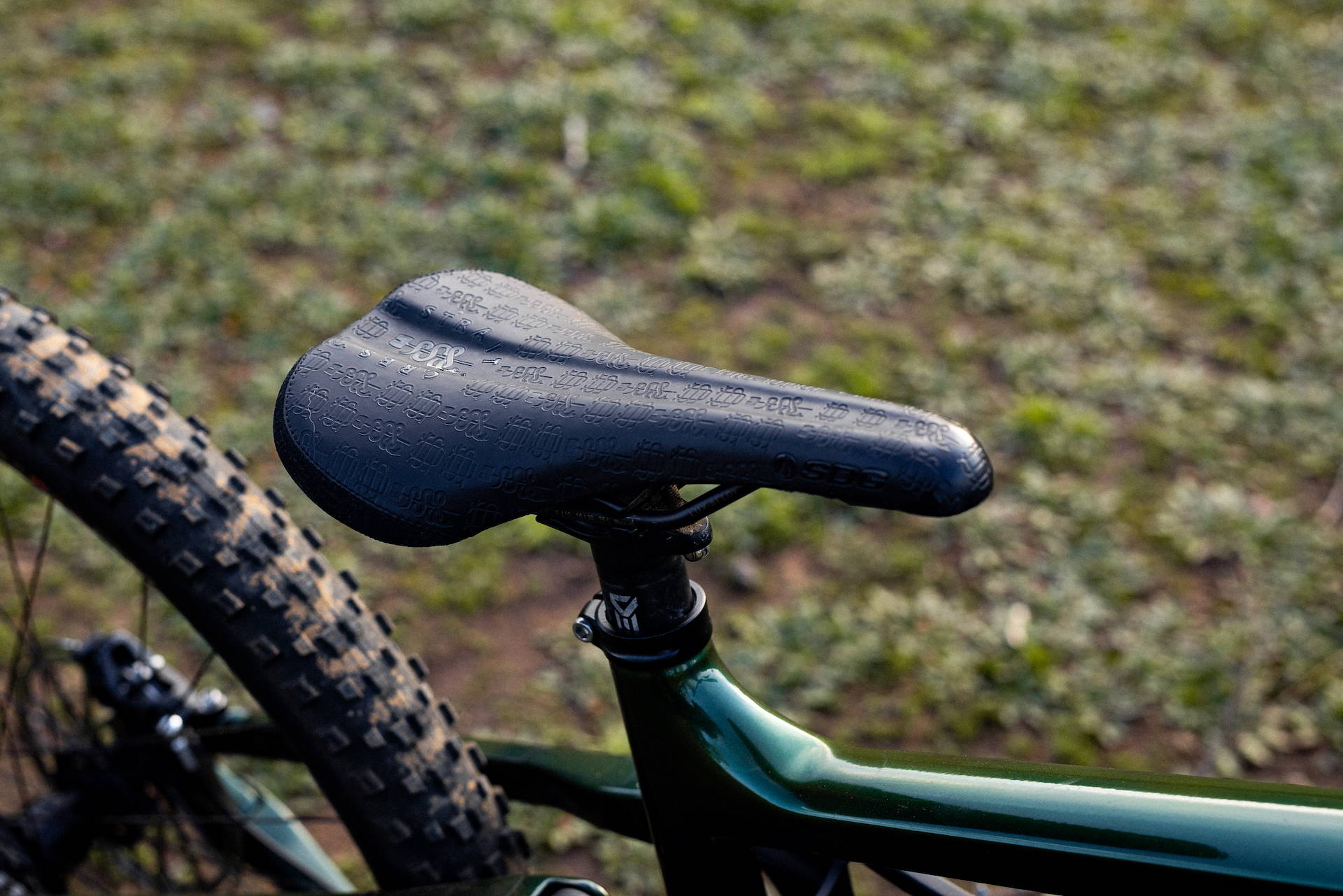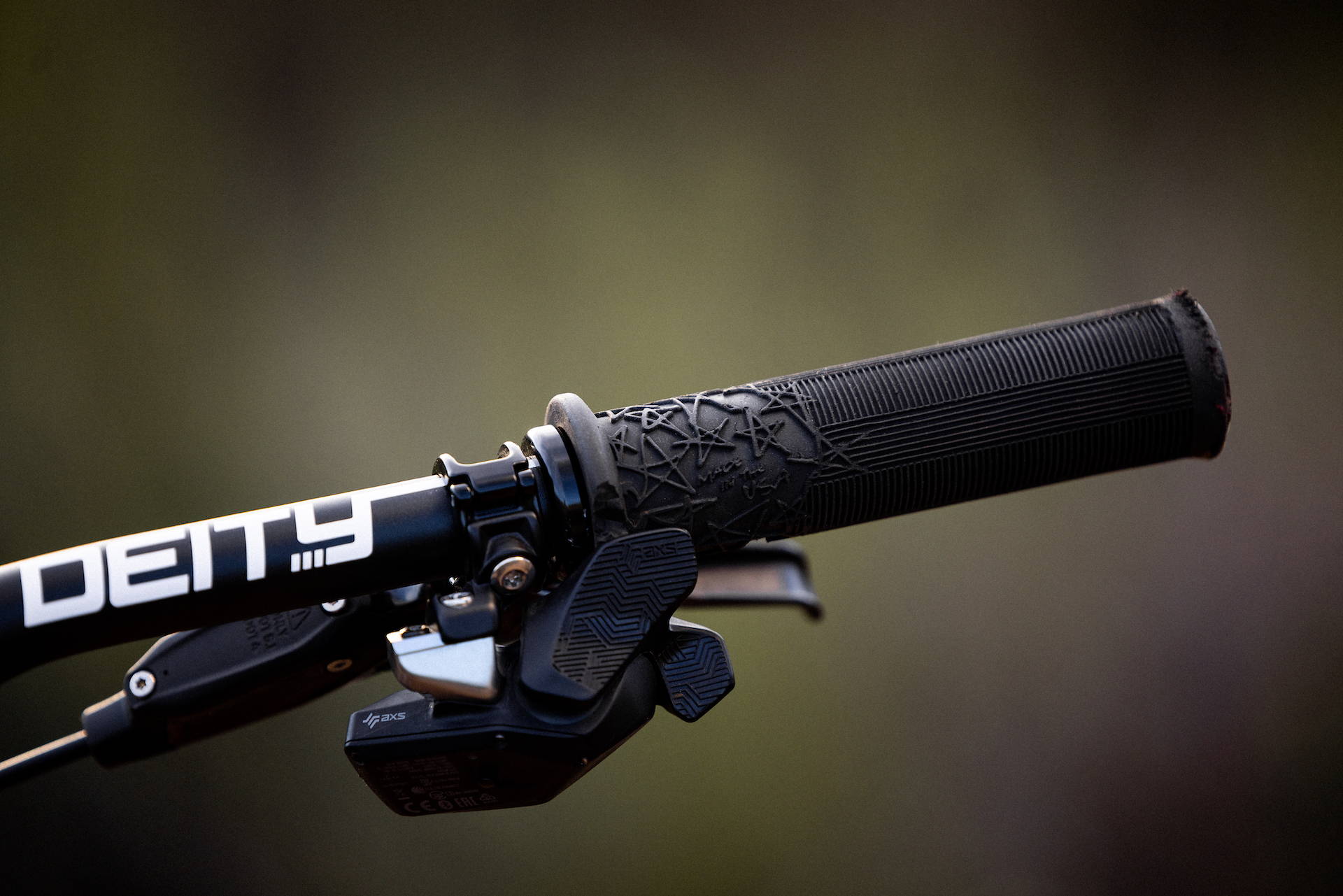 This one-of-a-kind bike is finished off with signature touchpoints: an SDG Bel-Air III saddle and Meaty Paw grips from Sensus, both of which were developed by Kyle himself.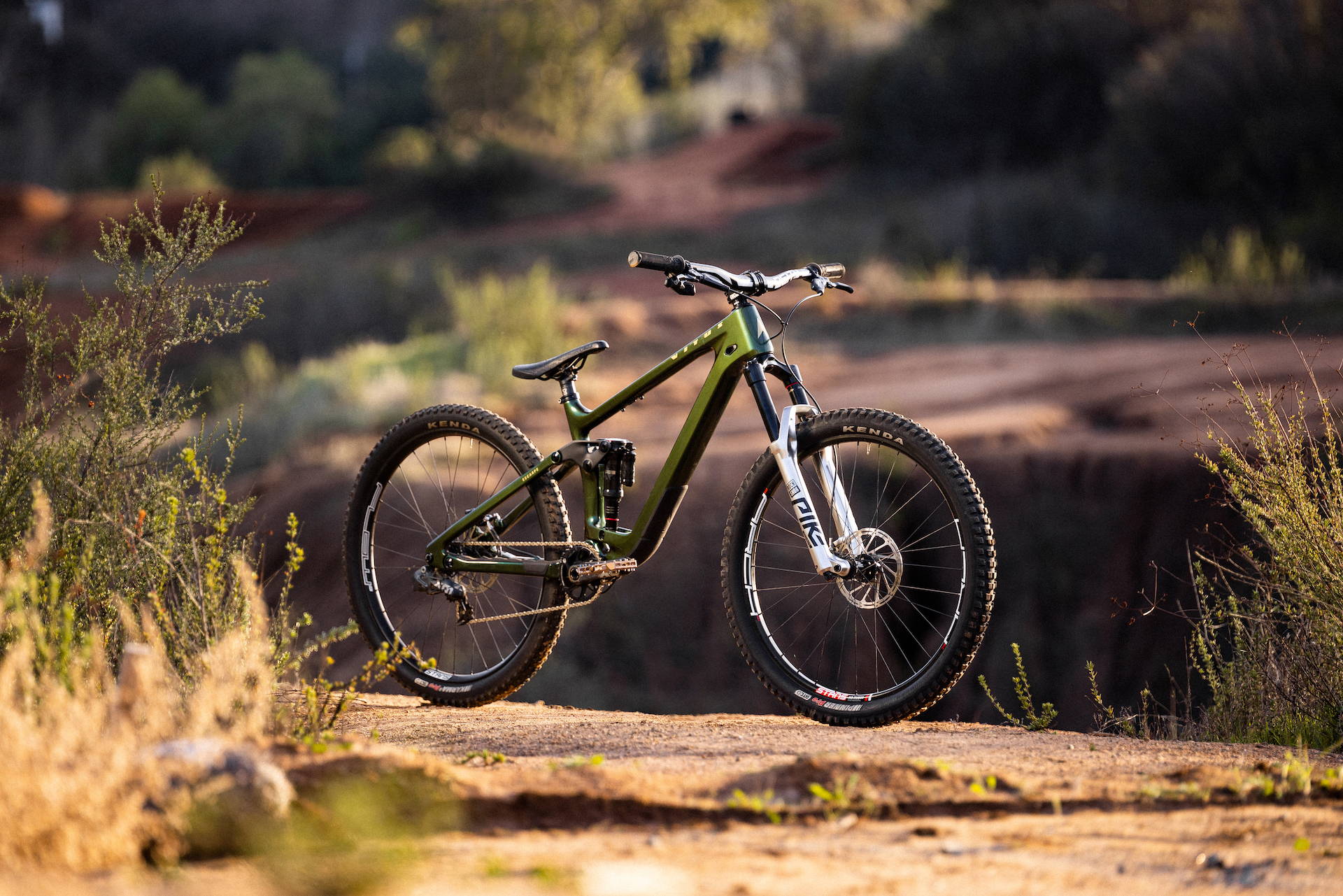 Vitus is thrilled to partner up with the big dog of gravity, Kyle Strait, and we look forward to watching him throughout the coming year. All the nitty-gritty on Kyle's customized Escarpe 27 can be found below.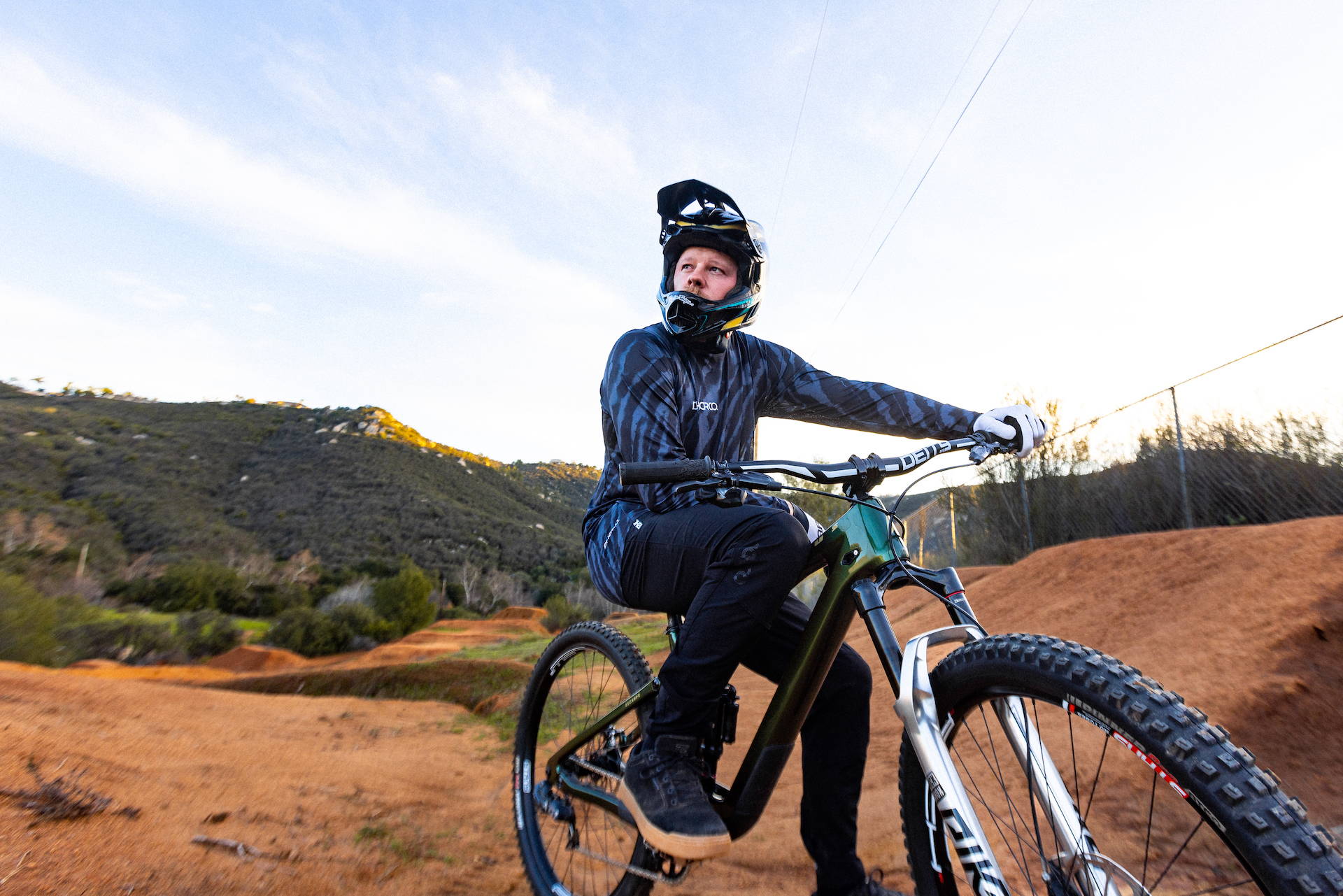 Frame: Vitus Escarpe 27

Flip chip in the low setting

Forthcoming Vitus custom aluminum rear triangle, 420mm chainstay length

 

Fork: RockShox Pike Ultimate

Set at 140mm. 125psi, 3 clicks HSC, 7 clicks LSC

Rear shock: RockShox Super Deluxe Ultimate

200 psi, 8 clicks LSC, medium tune

205 x 50mm trunnion for 121mm travel

Headset: Angle headset, +1 degree

Drivetrain: SRAM X01 AXS DH 7-speed (garage made)

Brakes: SRAM G2 Ultimate, 180mm rotors

Front wheel: Onyx Vesper hub, Stan's NoTubes Arch 27.5 front rim

Rear wheel: Onyx Vesper hub, Stan's NoTubes Flow CB7 27.5 rear rim

Front tire: Kenda Pinner ATC 2.4x27.5

Rear tire: Kenda Karma 2 2.4x27.5

Crankset: SRAM X01 DH cranks 165mm, SRAM 32 tooth chainring

Bars: Deity Black Label bar cut at 780mm

Stem: Deity Copperhead stem

Saddle: SDG Bel-Air III, Strait Acres Edition

Grips: Sensus Meaty Paw grips

Pedals: Sensus Crue pedals
---