The All-New Vitus Mythique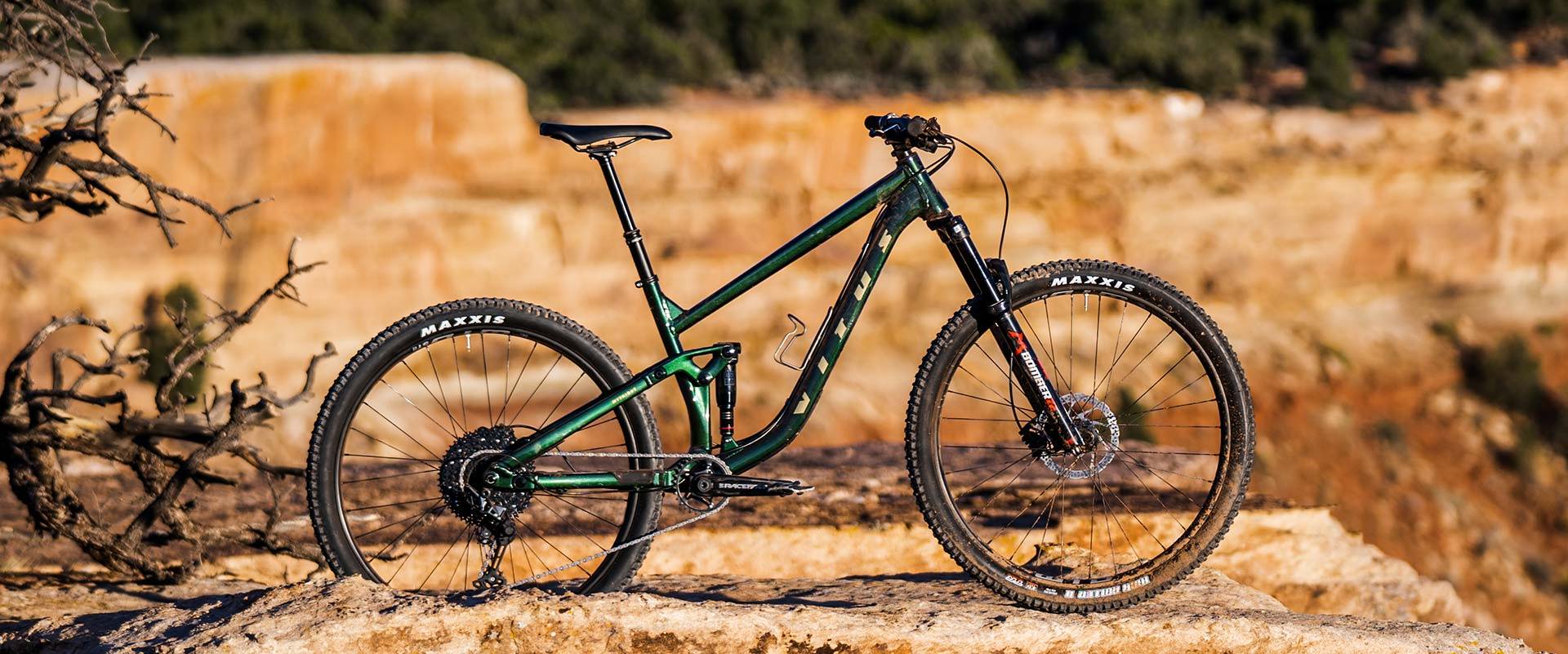 The History of the Mythique
The Mythique quickly established itself as an all-round favorite. The aluminium frame dressed with proven and upgradable parts won fans worldwide. Delivering such noteworthy trail performance, yet all the while being positioned as the perfect bike to get you started.
An Award-winning heritage
Feedback from the wild described a bike that's good just about anywhere. Mythique owners raved about its consistent performance and talked about its poise in technical or variable trail. That's just how people have always talked about the Mythique — not our label, but the real people out there riding the thing.
It's praise not limited to Mythique owners, but also found in reviews of the bike from indipendent cycling media, too. The Mythique won PinkBike's 2020 $2,000 field trip, as well as earning multiple top-tier reviews from the likes of MBR, Bike Radar and Off Road cc.
Continuing its winning ways
What better way to start a launch campaign than with a test win? The all-new Mythique 29 VRX just won MBR Magazine's £2k (about $2,440 USD) full suspension test against some stiff competition.
"Vitus has absolutely nailed the performance" 10/10 MBR.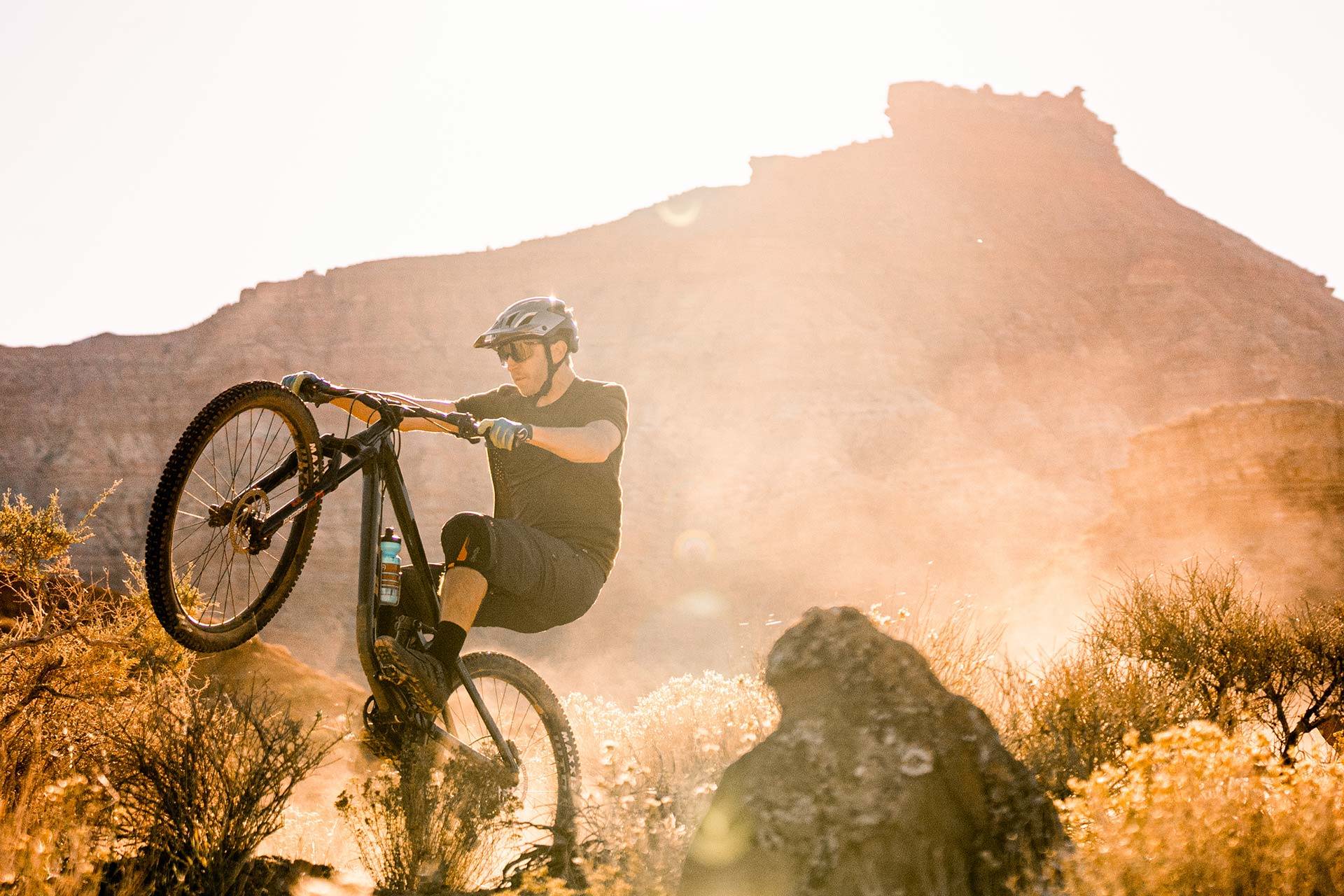 The all-new mythique platform
Side-by-side the changes are clear to see. Upfront, the head tube is 0.5 degrees slacker (66 to 65.5 degrees with a 140mm fork), promoting more control across a wider variety of terrain — particularly when things become steeper and more technical. This is balanced out with a revised 1.5 degree steeper effective seat tube angle (76 degrees to 77.5 on a 29" with 140mm fork), reflecting the change in reach and positioning the rider further over the bottom bracket for more efficient climbing.
UPDATED GEOMETRY
We don't believe in reserving features for top-end models. If it can benefit everyone's riding, then it's worth doing at every price point — that's doubly true when it comes to geometry. Once more, we looked closely at our award-winning Sommet and Escarpe models and tweaked the geometry accordingly, making the Mythique much more responsive on the climbs. You won't feel slouched and sluggish over the rear of the bike.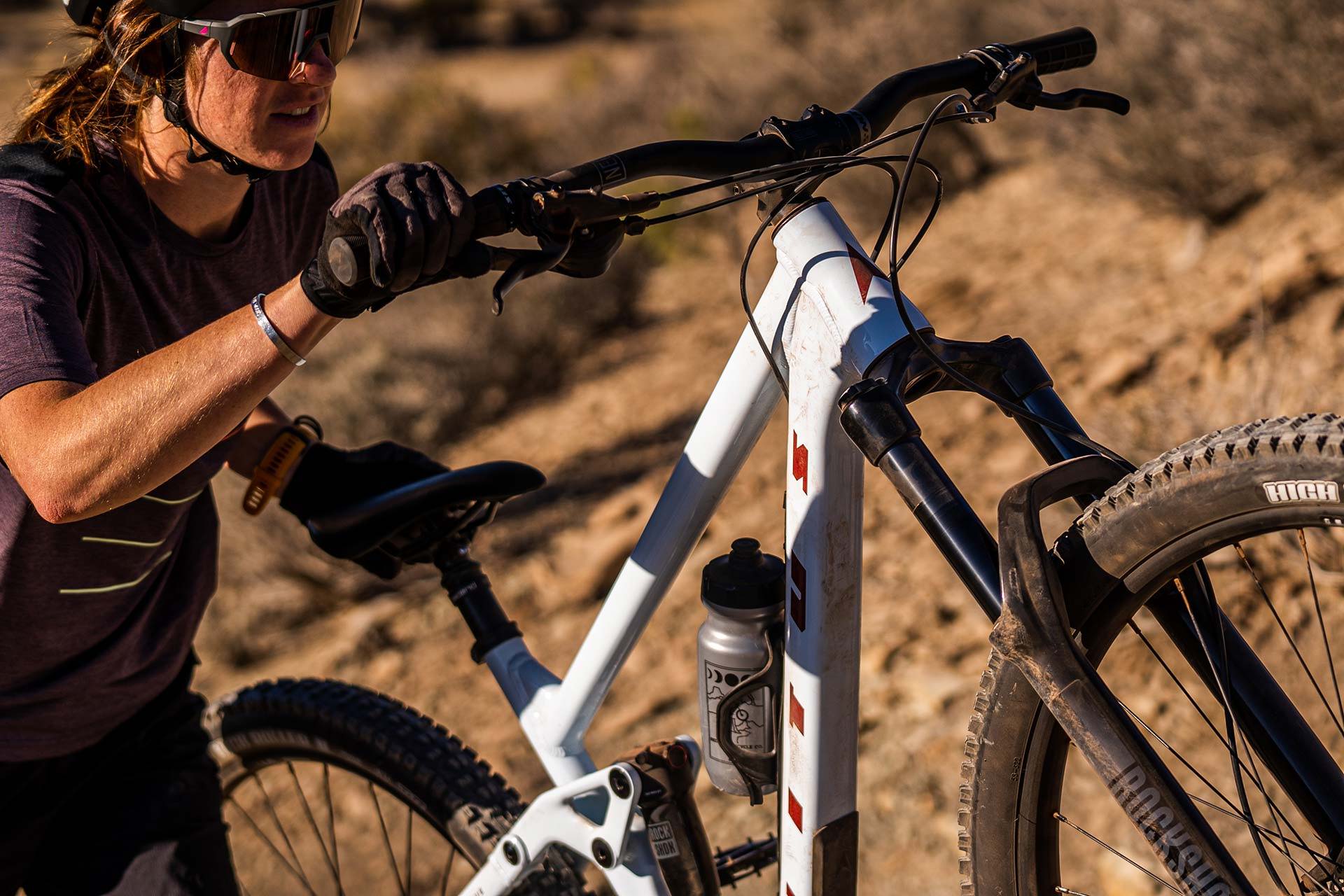 SLAM THE DROPPER
You asked, we listened. The new Mythique can now accommodate a full dropper insertion across all sizes, so you can maximize movement and get your weight back when the trail falls away.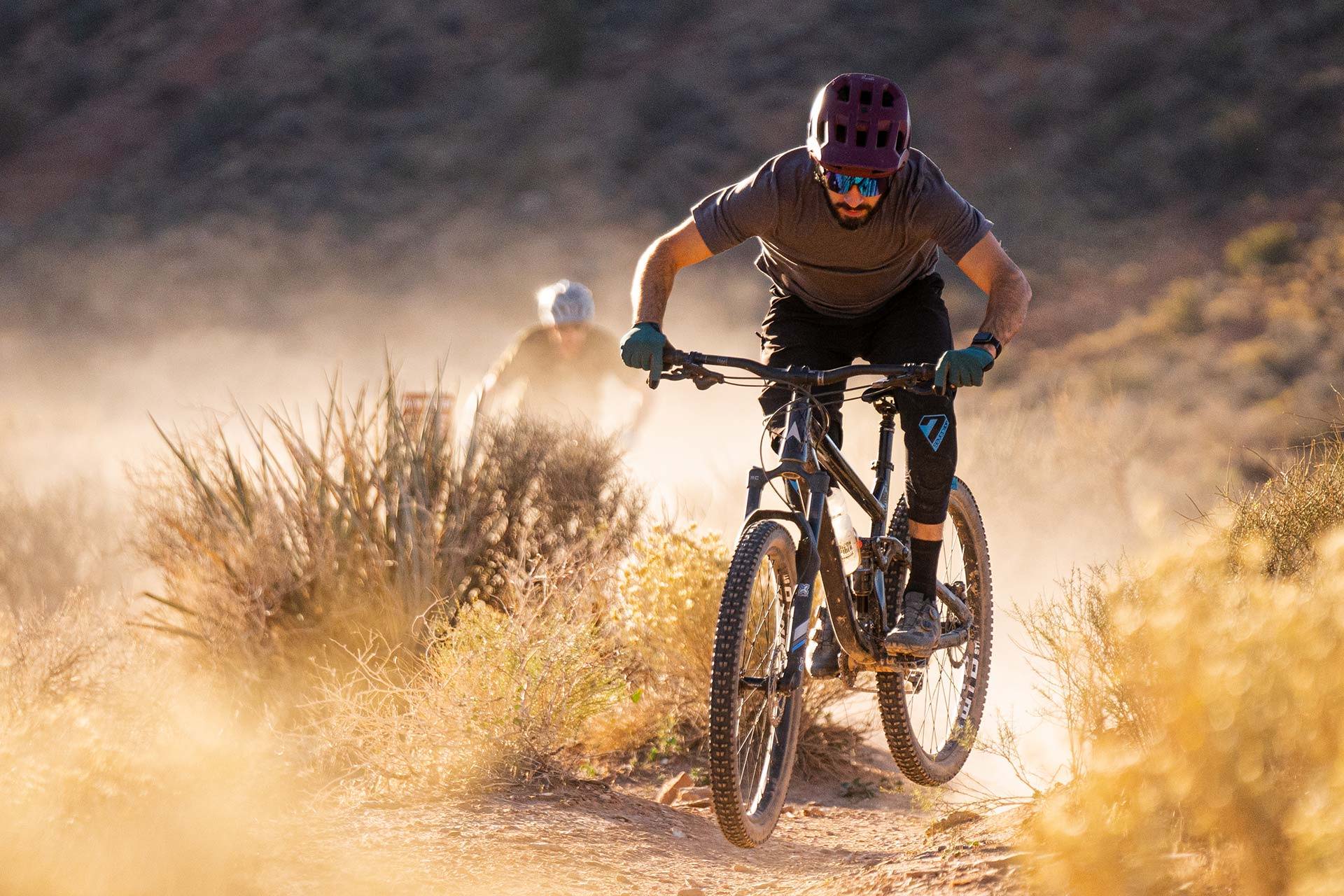 KEEPING IT SIMPLE
Nothing sucks the fun out of riding quite like mountain bike industry standards and jargon. The Mythique aims to keep it real. This includes:
• A Universal Derailleur Hanger (UDH)
• Externally routed cables for easy access and maintenance
• Boost 148 rear wheel size
• Commonly available 44mm upper and 56mm lower headset bearings
• Threaded bottom bracket
• Shared, proven hardware with the Escarpe and Sommet
• Increasing sensitivity, a highly durable trunnion mount upper shock replaces the previous DU Bushing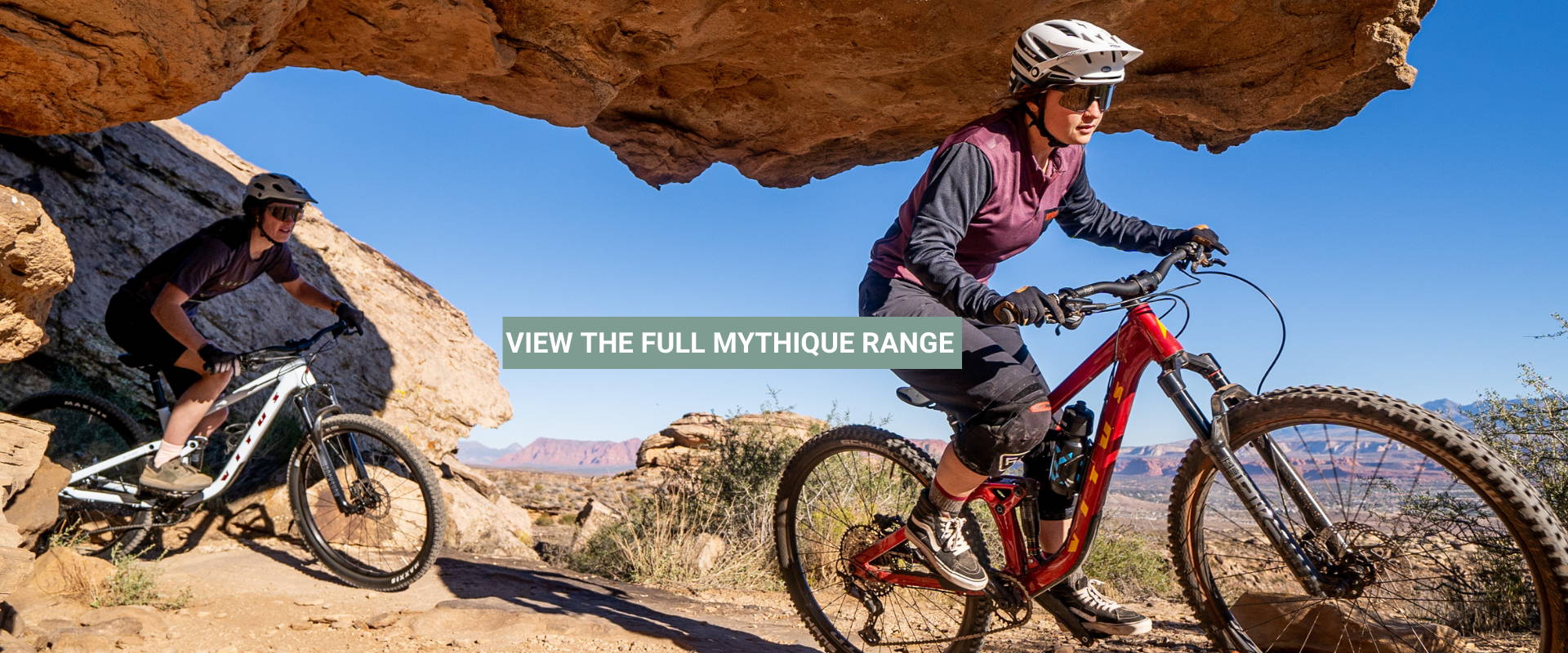 The all-new Mythique is available now exclusively from us.vitusbikes.com.
---